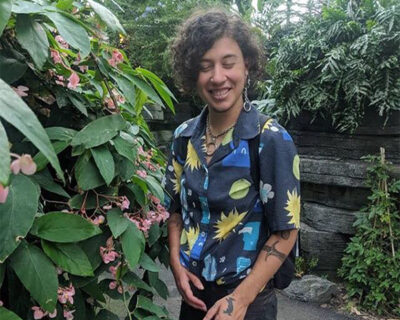 Support Staff Training Day is May 24
Support Staff Training Day is this coming Tuesday, May 24 from 8:50 a.m. – 4:30 p.m. online. It will feature a variety of workshops and plenary speaker Julien R. Johnson (pictured) from Project 10. They will help us understand diversity of gender, sex and sexual orientation. Julien is the person behind Dawson's gender neutral bathrooms.
Denise M. Brend will present a Trauma Informed Care approach in communicating and working with students and colleagues. Denise currently teaches at Université Laval and is a former Dawson teacher.
Full program and links to join workshops online: Support Staff Training Day Program - May 24, 2022