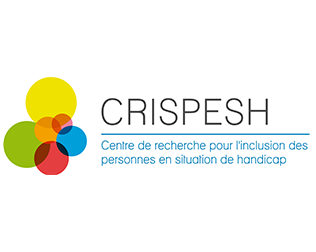 First CRISPESH lunch 'n learn is Oct. 5
CRISPESH has announced their lunch 'n learn program for the 2022-2023 academic year and the first one is next Wednesday, Oct. 5. These seven conferences aim to support the academic success of students with disabilities.
Here is the link to the first lunch 'n learn:
Midi-conférence du 5 octobre Tickets, Wed, Oct 5, 2022 at 12:00 PM | Eventbrite
Consult the full schedule for the year of lunch 'n learn programming here: CRISPESHmidiconferences2223_FRVF
CRISPESH is a centre for applied research and transfer (CCTT) in partnership with Dawson and the Cégep du Vieux-Montréal. Their mandate is to contribute to the advancement of knowledge and the development and promotion of social practices that foster academic, social and professional inclusion for people with disabilities.