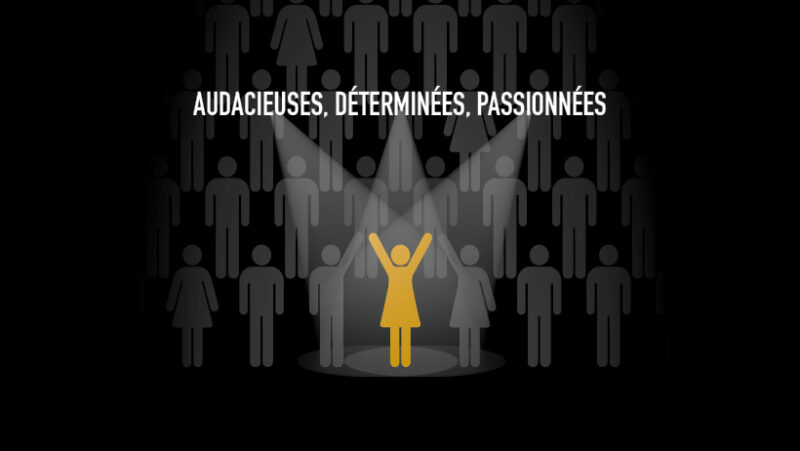 Hats off to Mech Tech student Erica Dubois and Computer Science student Kausar Mussa!
Always being the different one. Having to adjust to other ways of thinking. Working with people who hold misogynistic attitudes. These are just a few things that are still experienced by women in male-dominated fields of study and work.
The Chapeau, les filles! (Hats Off to You) awards are given to women in Quebec to encourage and support those who choose to study in these fields and persevere. This year, two Dawson students have won at the provincial level: Erica Dubois in Mechanical Engineering Technology and Kausar Mussa in Computer Science Technology.
"Many times I wanted to take the easier option and simply give up," said Kausar, "but I told myself to try again. I had to study and face all these obstacles as well as do a big portion of my diploma during the time of the pandemic with so many uncertainties. I feel like a bruised warrior as I am about to reach the finish line. This formal recognition takes my achievement to the next level."
Tips for those considering entering
Erica said that fitting in was her biggest challenge. "The important tips and tricks I would pass on to a woman entering my program revolve around dealing with the environment, not so much the material we're learning," she said.
"Firstly, it's normal to be a bit behind when it comes to basic hands-on skills that men are more likely to have learnt outside of school. There is no shame in asking questions and it will not take long to catch up. Next, don't let yourself be excluded, pushed around in groups or overlooked when a teacher is asking for help with something because they assume you wouldn't be able to. Finally, as hard and frustrating as it is, you have to learn to let the small stuff go and not be affected by certain comments and actions when they don't come from a place of malice."
Both students have dedicated time to supporting girls and women who may be interested in their respective fields.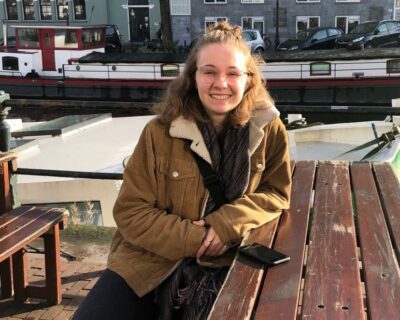 Helping trace the path for others
"I participated in the virtual open house my program was hosting to help out, but also in large part to ensure that at least one of the students helping out was a woman," Erica said. "The very next day I got an email from a girl who had a few extra questions and was thrilled that maybe simply by being at the open house, I had given her a chance to see herself in the program. I started answering the email and found myself not only answering her questions but giving advice on how to do well and letting her know some things I might have liked to know when starting."
Kausar participated in a career fair for high schoolers at her local community centre. "My biggest goal was to empower the young women to not be afraid to follow their passion," she said. "If computer science was not their cup of tea, I still took the time to discuss with them so they won't fear facing the challenge of going into any other male-dominated field. Their field may be different, but the same approach and mindset is required to succeed in a male-dominated field."
Erica's experience
Since she had an older brother at home, Erica was especially motivated to show she could also do what boys do. She always enjoyed figuring out how things work, taking them apart and building them. "Be it while building catapults or jewelry stands, it became clear that a field of study with lots of hands-on work would be the best fit for me. Unfortunately, I really didn't know what that might look like. In my final year of high school, I did a tour of the Mechanical Engineering Department at Dawson College, and I fell in love! I went home with a giddy smile and a feeling that I really knew what my future might hold. The equipment, the classes, the projects, every part of the program made me impatient to start CEGEP and be surrounded by students who were just as excited as I was about getting their hands dirty and coming up with some amazing creations."
The Dawson experience, especially the last year, has been filled with hands-on learning and the chance to work on stimulating projects. Erica shared a recent project she enjoyed in her application: "A classmate and I decided to make two devices that could communicate back and forth using lights that would blink out Morse code. While the premise of the project was simple, it turned out to be a very complex endeavour, especially where the coding of our two Arduino devices was concerned. We also added extra effort into the physical design of our two devices. We could have used two plain boxes to hold the hardware, but instead took the time to make intricate figurines on Inventor (a 3D design software). I learnt how to use commands and aspects of the software and gained a lot of confidence in my abilities. Our project ended up being a great success that worked to perfection."
In the fall, Erica will be attending ETS and for the summer, she will be working at Taiga Motors, a Montreal start-up that makes electric leisure vehicles.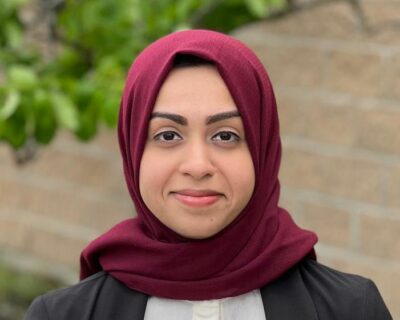 What Kausar learned
Kausar feels ready to start working in the field of Computer Science and has started applying for jobs.
During her training, she developed her interpersonal skills. "It is not a hidden fact: men and women communicate in different manners. Being of the minority group, no doubt it was harder for me to understand what my colleagues meant, and the opposite may be true. Consequently, it was vital for me to learn to be able to communicate effectively as many of our projects are team-based and our work is chain work. A slight misunderstanding can lead to a series of issues that could easily be avoided.
"In a field where there is greater equality, men are somewhat used to women's work methods and vice versa. However, I need to create space for myself and bring new strategies and aptitudes to my working environment. Changes are never easily accepted, so on top of the skills needed to work well in my field, I also need to be open minded, patient, and persistent. My three years of training have taught me how to develop these skills and tackle this matter, but I must admit it is still a work in progress. I am hopeful that eventually computer science will be a field with more females and that change will automatically open many other doors."
Kausar is definitely interested in continuing to learn and develop and may in the future pursue university studies to become a software engineer.
Teacher Dan Pomerantz said: "Kausar is a very hard working and bright student, and I'm really excited she won this award."