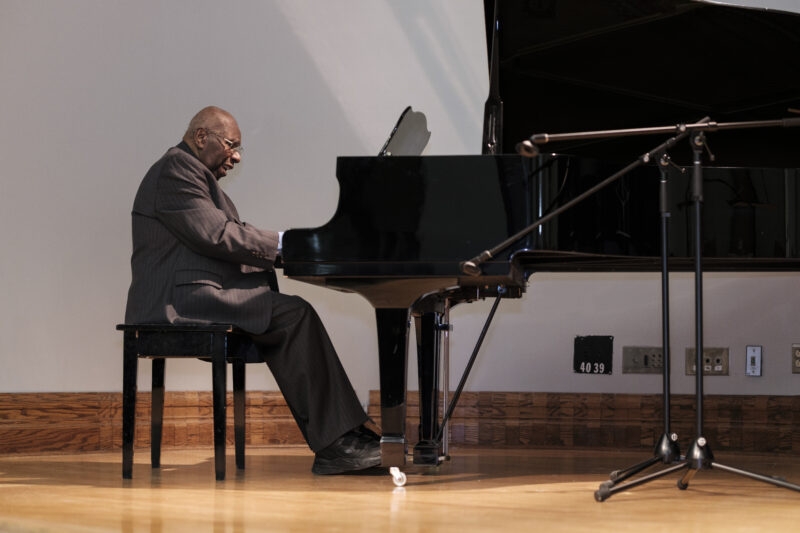 Legendary Jazz Pianist Oliver Jones honoured at Dawson
On March 10, a very special and intimate evening was held at Dawson to honour a true legend in the world of jazz, pianist Dr. Oliver Jones. The event was a resounding success, with representatives from the college and the community coming together to pay tribute to Jones' inspiring life and legacy for promoting future generations to pursue post-secondary education.
"As an employee of Dawson, I am extremely proud of the way in which the College embraced the idea to honour Dr. Jones," said Simeon Pompey, head organizer and faculty member. "When the idea was brought forth, it was immediately accepted, and an overwhelming amount of people and departments contributed their time and resources to make the evening special."
Inspiring impact
Hosted by CBC Daybreak host Sean Henry, the event kicked off with a heart-warming welcome speech by Dawson student and President of the Legacy Club, Ariel Marshall. Her words echoed the sentiments of many others as she shared the profoundly inspiring impact that Oliver has had on her life and of those around her.
Maeve Muldowney, Dean of Continuing Education and Community Services, addressed the crowd about Oliver's ties to Dawson, particularly the former Selby Campus of Dawson located near his childhood neighbourhood of Little Burgundy. Her words were a reminder of the enduring legacy of the musical icon, and the importance of supporting the next generation of musicians and educators.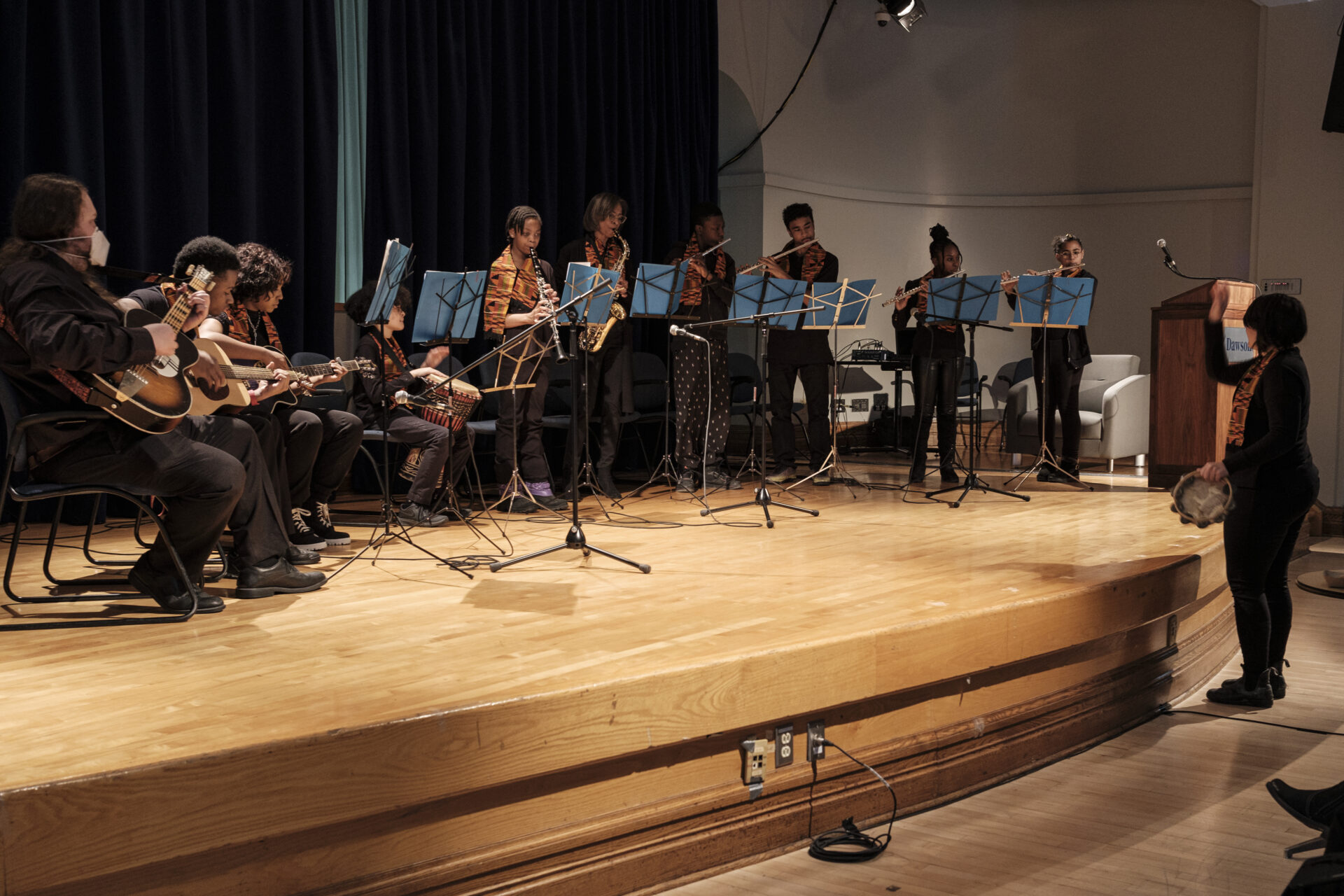 Followed a speech by Alex Adrien, President of the Quebec Board of Black Educators (QBBE), who spoke about Dawson's impact on the Montreal Black community through its longstanding partnership with the Da Costa Hall summer school, which has been held at Dawson for over five decades.
Musical guests and a surprise treat
The evening was filled with musical performances by Dawson students, the Union United Church Band, and the one and only Oliver Jones himself, which was an unexpected treat for all the guests in attendance. A Q&A session concluded the night, providing students and community members a rare opportunity to engage with the jazz legend.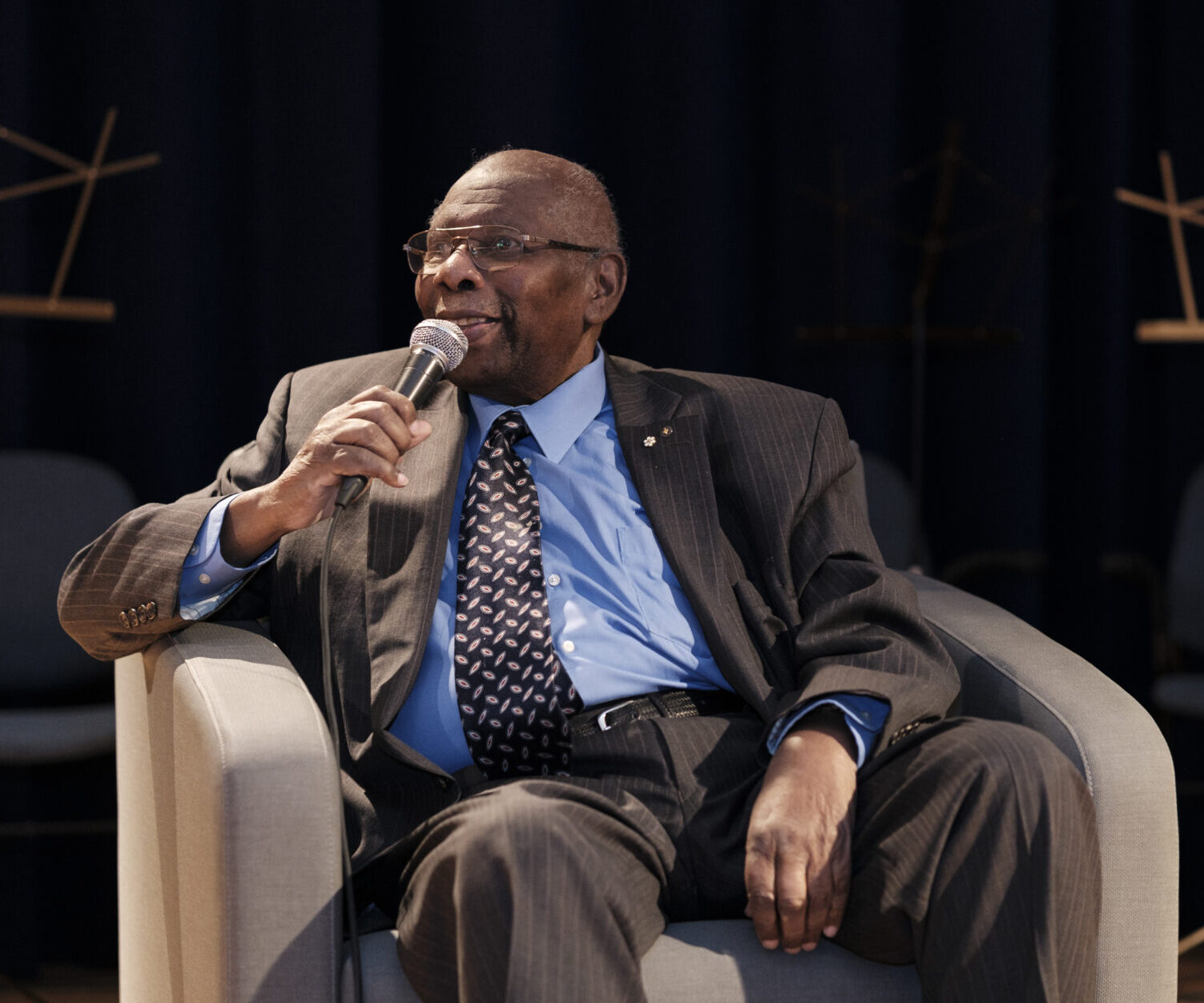 This event was a joint effort of members of Dawson's Legacy Club with support from Dawson staff, including the Campus Life and Leadership team, the Community, Recreation and Leadership Training Program, Continuing Education and Community Services and the Communications Office.