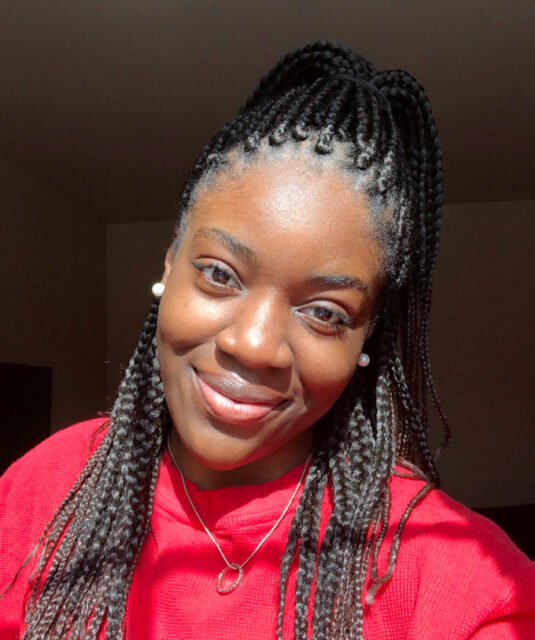 Peer Mentor Program Continues to Support New Students
In September of 2020, Dawson's COVID-19 Steering Committee approved the creation of a student peer mentoring initiative. The plan was to assemble and train a team of second- and third-year students who would mentor new students adjusting to the remote learning environment.
Once approved, the program was launched within the first three weeks of the Fall 2020 semester. Mentors reached out to new students to inform them of all the services available to help ease their transition to Dawson in the relatively new online format. Overseen by the First-Year Students' Office, the program was met with success in its initial semester, leading Student Services to extend the program into the Winter 2021 semester.
More connected
With a team of 60 mentors reaching out to 75 new students each, the initiative has allowed the 4,500 first-year students to feel more connected to student life and the extensive support network available to them at Dawson, despite not having classes on campus.
Mentors were coached on how to triage questions from new students so that inquiries about services from Financial Aid to the Student AccessAbility Centre could be properly referred quickly and efficiently. They were also instructed to consult with Geoff Kloos and Casey Benzu of the First-Year Students' Office whenever a mentee question was of a more delicate nature, such as mental health or academic progression-related issues. These queries could then be dealt with by the appropriate Dawson service.
In the words of a peer mentor
Second-year student and Division 1 Dawson Blues Basketball player Niïce Gédéon said of her role as a peer mentor: "Coming into a new school and a new environment can be very hard emotionally… the Peer Mentor Program is definitely a resource I would have found helpful when I was a first-year student at Dawson!" She also feels that the role has helped her strengthen her leadership and communication skills.
The peer mentor program is one of many initiatives Students Services has put in place to support students since the beginning of the pandemic. Other efforts have included a phone blitz during which every active student was called by a Student Services staff member to check in on them during the Fall 2020 semester, and a current outreach program whereby Dawson staff and faculty were recruited to mentor second- and third-year students. These initiatives will continue while the entire Dawson Community anxiously awaits a gradual return to on-campus studies.