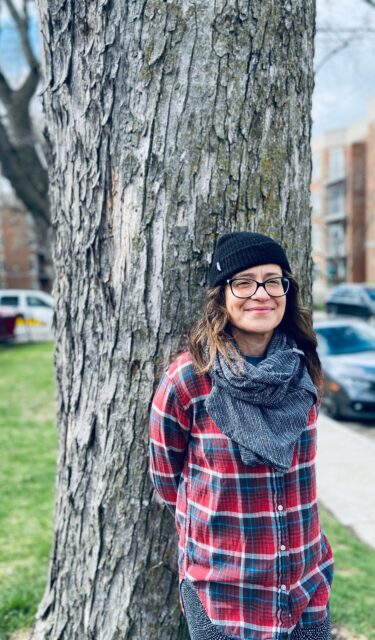 Students to take stock of trees in Montreal and Westmount this summer
About 15 Dawson Science students will be participating in research projects from June to August.
This is thanks to the work of Environmental Science Coordinator Tonia De Bellis and an ECQ grant she received.
"There is a lot of data that shows that learning and retention are greater when students have a hands-on experience outside the classroom," she said. Tonia has come up with a project that is perfect for the constraints of COVID-19.
About eight of the students will be working with two collaborators, researchers Alain Paquette from UQAM and Carly Ziter from Concordia University, to perform an inventory of trees on private property in Montreal and Westmount.
"Most public places, like parks, have already been documented," she said, "but this work has not been done in backyards and private property."
The students will be deployed in the neighbourhoods around the Dawson campus. They will ring doorbells and ask for access to private spaces and backyards. "They will measure the diameter of trees, take photos and keep notes on the trees," she said.
Each student will likely document an area the size of a city block. Tonia said that once the data is collected, various research projects can be done, for example comparing the diversity and function of tree communities from private land vs. public areas or examining their impacts on cooling temperatures.
Most of the students who will participate have completed their first year in the Environmental Science Profile.