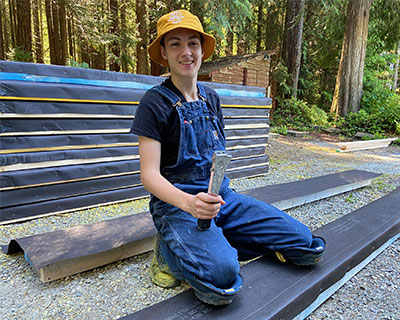 CRLT student Elliot spent his summer with a retired couple on their small hobby farm giving them some work in exchange for room and board: "I spent over two months with these two amazing people in their home through the workaway website. I was given a beautiful opportunity to bond with them and their friends and work and learn new skills. In the picture, I am working on building the framing of the walls for their woodshed that we spent a month renovating. I learned how to build, renovate and landscape with them. I now get to go back into the world and carry these wonderful life skills, awesome experiences and beautiful memories with me."
Teachers and students on return to campus
Despite the mixed emotions about a return to campus, many acknowledge that in-person learning is best for students.
"These are formative years for our students," said Jonathon Sumner (Faculty, Physics). "It is tough to spend these years in isolation."
Jonathon is happy that students will get to come back and will certainly not miss teaching to a "screen full of black windows," he said.
Selma Hamdani (Faculty, Psychology) was able to meet a handful of students once in the winter 2020 semester. They were very happy to have the opportunity to learn in person.
College experience beyond the classroom
"They were looking forward to coming back. There is a whole experience of college beyond the classroom," Selma said.
Before the pandemic, third-year CRLT student Elliot Lesenko-Oliveros used to go to school early to hang out with classmates and make the most of campus life. During the pandemic, he felt lost and disconnected. Learning alone was even more challenging than learning online, he said.
Elliot is enthusiastic about coming back to the college: "I cannot wait to play ping pong in the cafeteria during my breaks, meet other players and be surrounded by a group of people with common objectives. I cannot wait to start learning in a classroom environment with other students. I can't explain what it is, but my whole body, mind and energy needs in-person classes."
Looking forward to meeting people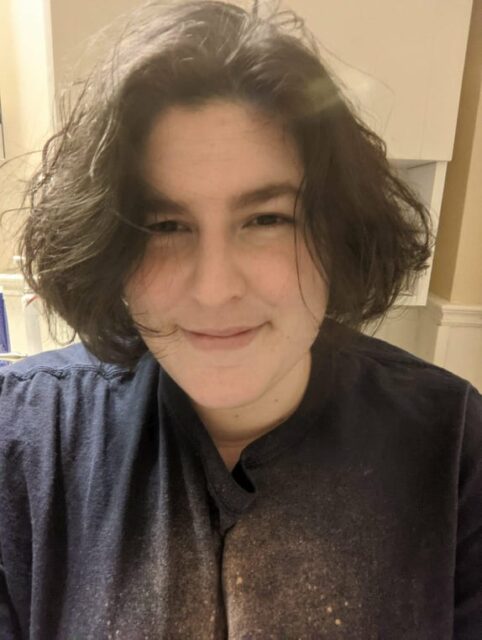 Fellow student Megan DesGroseilliers, also in the CRLT Program, will enjoy seeing classmates and experiencing hands-on learning in class. "I am looking forward to going out of my comfort zone by meeting new people and hopefully participating in activities and events that the college offers," she said.
Megan will be disappointed if for some reason in-person learning cannot continue as planned this year.
Both students interviewed mentioned the pandemic's impact on mental health and anxiety.