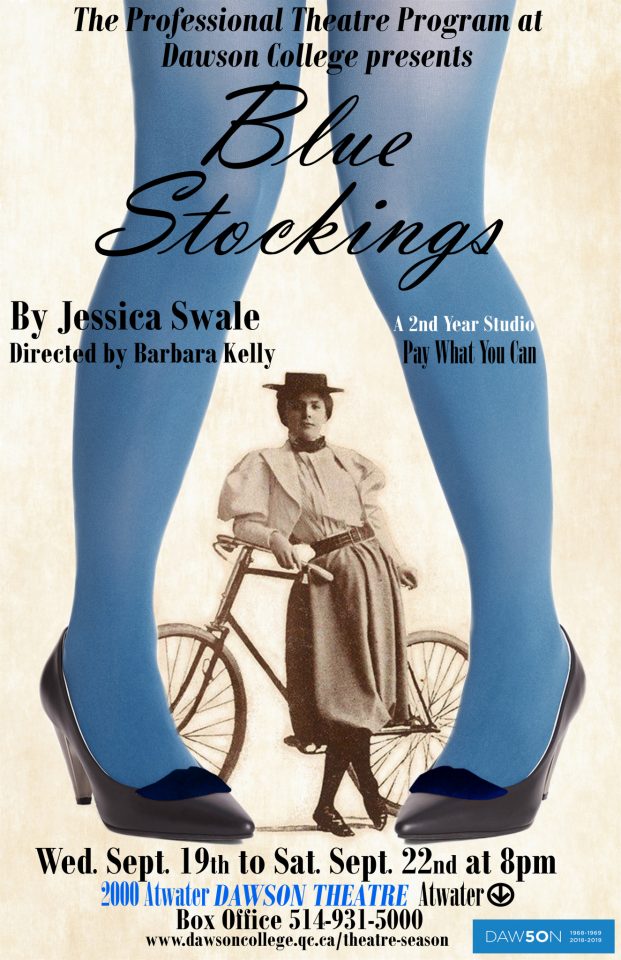 Blue Stockings
Playwright:
Jessica Swale
Director:
Barbara Kelly
Student Groups:
First Studio, Year Two Group One
Description
"Degrees for women. -It's a dangerous idea."
Join us for an inspiring and comical look at early feminism in the 1890s at Cambridge University in this new British play. The story follows a group of women, isolated at a separate college and stigmatized for their intelligence, who bravely fight for the right to earn a university degree. Against the backdrop of the Suffragette movement, and the Victorian beliefs about a woman's place in the home, four women inspired by their professors, navigate their desire for knowledge, self-determination, equality and of course, love. The amazing fact is that despite the campaign for the right to graduate in 1897 which is the cornerstone of the play, it took another fifty years before women finally won the right to earn full university degrees at Cambridge University.
Times
Performance Dates:
Wednesday September 19th to Saturday September 22nd at 8pm
Cast