LCs W21 Final Update – June 2021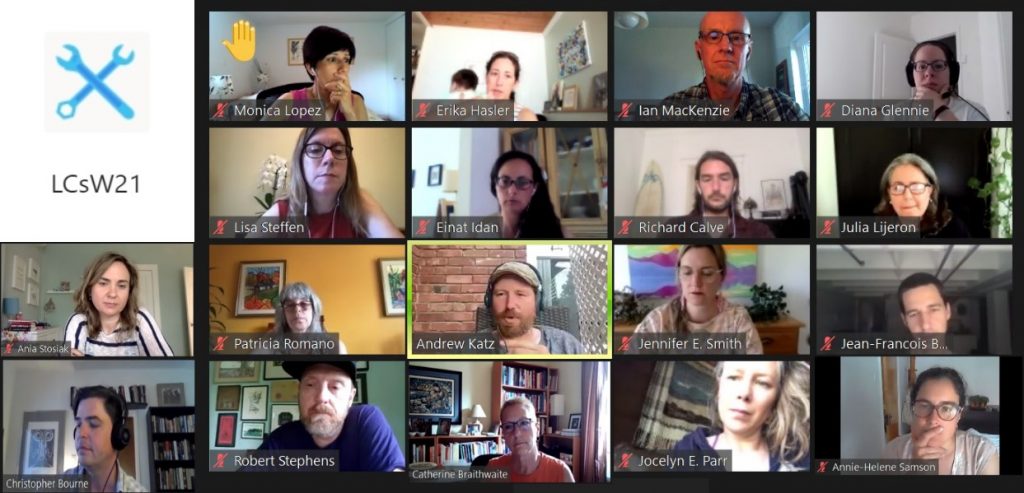 June 2021 saw five teams wrapping up new LC course development.  As was the case last year, Winter 2021 presented challenges in workflow and communication related to the ongoing circumstance of the pandemic.  Yet each project team successfully completed the three-phase course development process, and the final meeting on June 8 highlighted the introduction of some superb examples of integrative assignments, synched course schedules, and student recruitment materials.  Participants are now looking forward to a well-earned summer break – and the launch of their prototype courses next fall and winter.
For summary reports from the W21 project teams, read on.
I. Integration of Biology discipline courses in Physiotherapy Technologies
– Richard Calve (Biology), Erika Hasler (Physiotherapy), Annie-Hélène  Samson (LC Science lead)
With regard to the pairing of Biology 1 (101-941-DW) and Anatomy 1 (144-111-DW) for the Physiotherapy program, all Phase 3 items have been completed, including a new synchronized version of the respective course schedules as well as modified course outlines. All that remains is to put in place the final course-specific lecture and lab modifications.
The Learning Communities project allowed for an avenue of communication which was critical in highlighting the pedagogical silos and clarifying the program direction as we adapted and integrated the two courses to benefit both students and teachers. Our meeting discussions spawned a variety of ideas that we would eventually like to vertically integrate across the 3-year Physiotherapy Technology program (e.g. student mentorship, recurring case studies, etc.).
Given these large aspirations, the biggest challenge was to remain focused on our primary objective: to complete an integrated case study. This project will be subdivided into three parts and will put into practice much of the material taught in both courses. The third and last part consists of a client/therapist simulation that will be presented in Biology 2 (101-942-DW) and Anatomy 2 (144-211-DW) in the Winter semester.
We extend our sincere gratitude to Annie-Hélène Samson, our LC team leader, for her guidance and invaluable input. https://youtu.be/TILY-cri8zo  
II. Integration of Physics discipline courses in the new Ultrasound Technologies program.
– Diana Glennie (Physics), Ania Stosiak (Ultrasound), Jean-François Brière (LC Science lead), Monica Lopez (OAD)
The team met weekly to work on course development and integration for the pairing of Physics of Medical Ultrasound (203-910-DW) + Ultrasound Instrumentation and Imaging Modalities (142-U13-DW). We started by aligning the content of the two courses using a MIRO board. This was an invaluable exercise as it allowed us to work simultaneously on the two courses' content and re-order units as needed. This also resulted in the individual course learning outcomes presenting themselves naturally, which facilitated the creation of the course frameworks that were ratified by the OAD.
Once this important structure was in place, we shifted our focus to developing two integrative assessments in the form of labs that span the two courses. In these labs, students will apply the principles presented in the physics component directly in the instrumentation component. While working on the logistics of these activities, the relationship of the courses in terms of how fully integrated the content would be became clear, and discussion turned to whether it would be beneficial to formally link these two courses as co-requisites.
Without the support of the Learning Communities initiative, this project would not have been possible. Thanks to the release provided through this community, students enrolled in the new Ultrasound Technologies program, launching in Fall 2021, will receive a more enriching, cohesive education.
III. Foundational Contemporary Issues course for the Decolonization and Indigenization Studies certificate
– Jocelyn Parr (History), Jennifer Smith (Anthropology), Pat Romano (LC Certificates lead)
While our goal of developing a new Complementary course for the Decolonization and Indigenization Studies certificate remained stable over the course of the winter, the process was ever-changing and dynamic. The importance of decolonization and Indigenization in post-secondary education is obvious; however, as a team of two settlers, working for an institution with few Indigenous staff/faculty and no Indigenous administrators, the scale of this project was much larger than we originally anticipated. The highlight of this project was the completion of six consultations with Indigenous experts, which deepened our thinking on how to design, build, and teach such a course.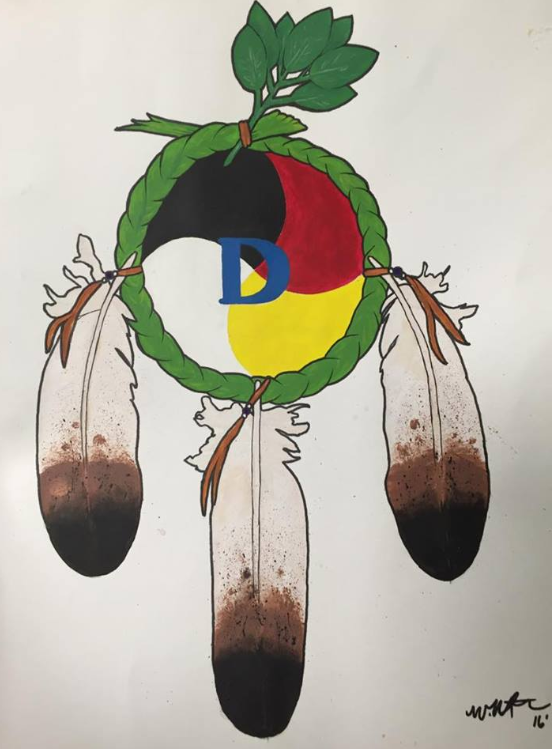 In the future, we recommend that funding for Indigenous consultation be established at the outset of projects involving decolonization and Indigenization and that requests for working as a team become the norm. Ongoing and open conversations with Indigenous colleagues and experts is central to ensuring a relationship of trust, and their insight and knowledge must be prioritized. Pursuing culturally relevant forms of institutional reciprocity is also of utmost importance. The most significant step that remains is the hiring of an Indigenous co-facilitator who will teach alongside the settler teacher assigned to this class.  The long-term hope is that there will be several Indigenous faculty who may be interested in teaching this class, but this is not the case at present. We have been given go-ahead funding for F21, so our next steps will involve consulting about how to hire a facilitator and moving forward with collaborative course preparation in the Fall once an Indigenous co-facilitator is in place.
Collaborating on this project was deeply rewarding. We came to the project as a historian and an anthropologist and found our disciplinary habits challenged by each other and by the Indigenous consultants we listened to. Creating a course that resists settler colonial pedagogical practices would have been nigh impossible without this collaboration given that the expertise on these topics lies predominately outside the college. We recommend that projects like these always receive the release for two or more collaborators, at least until the number of Indigenous faculty and staff has been significantly increased.
IV. Story Values: A SPACE paired-course Learning Community integrating Humanities BXH Applied Ethics and English BXE Applied Literary Themes
– Andrew Katz (English), Robert Stephens (Humanities), Pat Romano (LC Certificates lead)
We wrapped up our course design process by creating a synched class schedule for our paired course that guides students though texts and learning activities designed to fulfill our integrative learning outcomes. Our requested time blocks have also been approved by our respective departments and deans. What remains before we teach our first iteration of these SPACE courses in Winter 2022 is to create a common course outline and to recruit students for the course.

The process of creating the course together has been an invigorating one, bringing new materials and ideas to each of our teaching repertoires. Most exciting of all for us, though, is the opportunity that the paired course structure will provide for depth and breadth of exploration with students of a topic we are both passionate about––storytelling.
We have also learned a great deal from witnessing colleagues from diverse departments create their own paired courses. The Learning Communities initiative offers faculty a well-laid out, evidence-based method for keeping their teaching fresh, developing an interdisciplinary pedagogy and engaging students in an immersive, integrative learning experience. We are grateful for the opportunity to have taken part!
V. Law Society Justice Profile: Human Rights, (In)justice, and Democracy in Canada's Past and Present
– Catherine Braithwaite (History), Chris Bourne (Political Science), Lisa Steffen (Social Sciences LC lead)
Two years ago, a historian and a political scientist had a casual conversation about how great it would be to form a intersecting thematic cluster with two of the required courses for Law Society and Justice profile students. While LSJ students took both these courses in their 3rd semester, they were taught completely separately, and neither teacher really knew what the other was teaching in their class. Wouldn't it be great to select some common themes like the development of human rights, 20th century social justice movements, and Canadian democratic institutions, and create some shared learning objectives and course activities around these themes? Approaching these overlapping themes from both a political and historical perspective would help students move rigid disciplinary silos and understand how Canadian(in) justices and political institutions were intricately intertwined, both historically as well in contemporary society.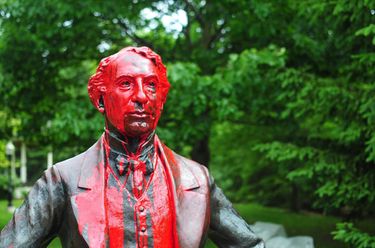 Our LC team met weekly on Friday mornings to discuss everything from shared learning outcomes to designing integrative assignments, drafting a schedule of weekly course themes and materials, and creating promotional materials to recruit students. Often our team lead/mentor (Lisa Steffen) joined us to offer an experienced insight as we worked through logistical challenges or brainstormed new ideas. From a collegial and pedagogical perspectives, these meetings were fun and stimulating! Everyone brought different ideas to the table, and it was an exciting process to work through the creation of courses that intersected, yet at the same time, allowed each teacher the individual autonomy to present the material they deemed important to their course. Following established Learning Community guidelines and templates allowed us to follow a logical process that worked through any challenges in learning objectives or teaching style, and over the course of the semester we were able to formalize a LC course that shares significant content and themes both in the classroom as well as through select field trip activities such as a Black Montreal Historical Walk and a visit to the national Parliament.
Our excitement regarding the potential for this Learning Community LSJ profile mix did not diminish either despite a last-minute change of teacher for the Political Science portion of this integrated course. On the contrary, the course design process and the final product of a schedule of intersecting course units underscored the 'portability' of the LC course concept as the new teacher stepping into this LC integrated course could clearly see where he could 'mix and match' his teaching style and course material within an already established course design. With some minor tweaking along with a genuine commitment to the integrative learning concept, this Learning Community/Law, Society and Justice profile combination offers a viable course framework and basis for any teacher wishing to embark on a LC integrative course for LSJ profile students.
And finally, a new Design Toolkit for Learning Communities
Also this winter, LC leads completed an updated version of the Design Toolkit for Learning Communities, a home-grown Dawson guide to collaborative design, delivery and refinement of interdisciplinary and team-taught courses.  OAD educational developers Julia Lijeron, Einat Idan and Monica Lopez were ongoing collaborators in this work, providing valuable input on final content and possible formats and platforms for the toolkit.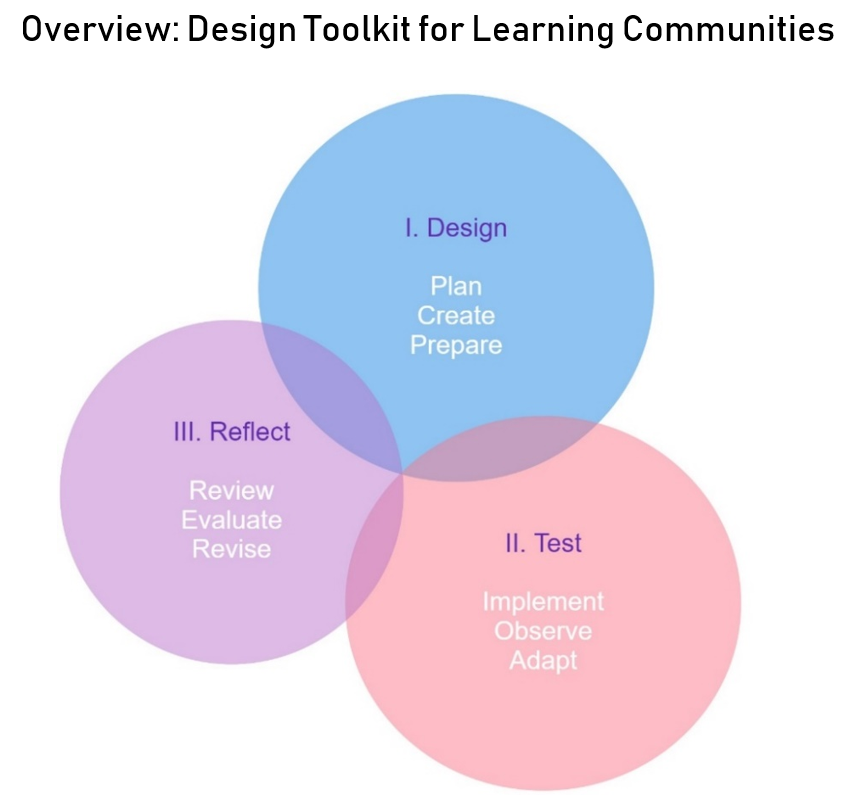 In 2022, using the toolkit in either a hard copy or online course format, LC project teams will be able to embark on the design process in one (or a combination) of several ways, according to their specific needs, choosing between an intensive multi-day LC workshop; a semester-long process guided by a LC lead; or a fully autonomous process.
The Call for Proposals for 2022 Learning Communities projects will open in September.  If you have ideas for a new project or questions about how your department or program can get involved, don't hesitate to contact LC project lead Ian MacKenzie.