Hockey icon Larry Robinson to join Dawson's golf tournament
Exciting news! Hockey legend and 10-time Stanley Cup champion, Larry Robinson, will be joining golfers at the 2023 Dawson Golf Classic, sponsored by the Montreal Forum and Luxury in Transit. The tournament will be held at the beautiful Summerlea Golf Club in Vaudreuil-Dorion on Thursday, June 8.
After the tournament, participants will enjoy a night of networking, cocktails, and delicious food hosted by CTV Montreal's Christine Long and chaired by Honorary President Frédérique Guay. Plus, we'll have amazing prizes and silent auction items up for grabs, including Larry Robinson signed Montreal Canadians jerseys, hockey tickets, Formula 1 tickets, and much more.
To register, visit https://www.dawsoncollege.qc.ca/golf/
An enduring partnership
The Dawson Foundation would like to express its heartfelt gratitude to the Montreal Forum and Luxury in Transit for being the title and cart sponsors of the 2023 Dawson Golf Classic.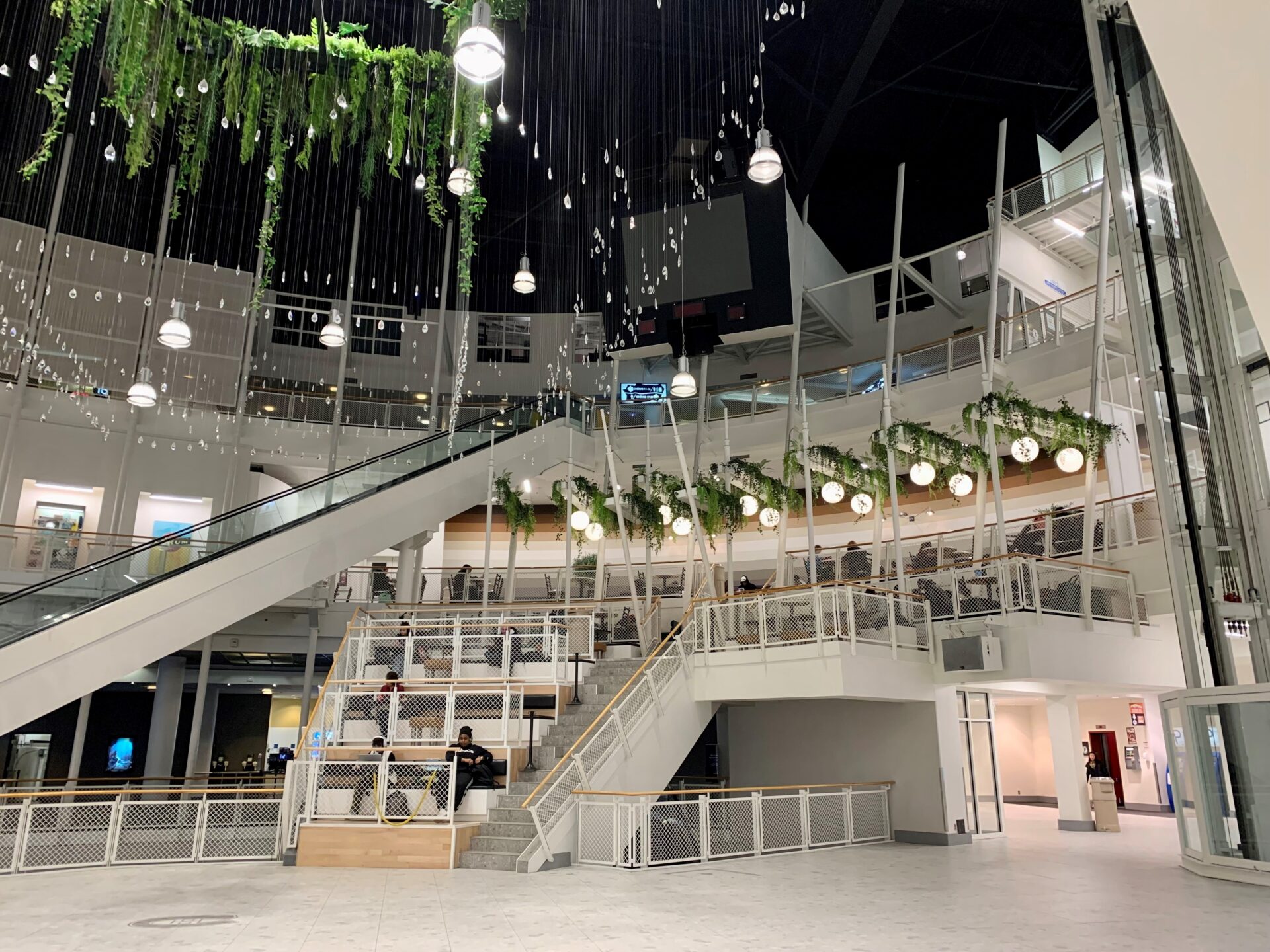 Located right across the street from the main campus, the Montreal Forum has been a partner of Dawson since 2010 through the addition of classroom space. Nine classrooms were established on the 4th floor of the Forum in 2010, and four additional classrooms in 2011. The expansion was made to the 2nd floor in 2018 and additional spaces were added in 2021 and 2022.
Coined the "most storied building in hockey history," the Forum is where Robinson experienced many moments of glory, and the company has been heavily involved with the College's golf tournament. This year, the Forum has provided the biggest single sponsorship of the tournament history to date.
Overview of Larry's career highlights
Larry Robinson is a former professional ice hockey player and coach. Born in 1951, in Winchester, Ontario, Robinson played his entire NHL career as a defenseman for the Montreal Canadiens from 1972 to 1989, and three seasons for the Los Angeles Kings until 1992. During this time, he won six Stanley Cup championships and was named to the NHL First All-Star Team four times. Robinson was also a member of the Canadian national team and won a bronze medal at the 1978 IIHF World Championships. He was honoured as the greatest defenseman in the Montreal Canadiens' history as part of the team's 100th-anniversary celebrations held in December of 2009.
After retiring from playing, Robinson worked as an assistant coach for the New Jersey Devils, helping them win the Stanley Cup in 2000 and 2003. He later served as head coach for the Devils, as well as the Los Angeles Kings and San Jose Sharks. Robinson was inducted into the Hockey Hall of Fame in 1995 and was named one of the 100 Greatest NHL Players in 2017.
Did you know? Every team that Robinson has been affiliated with has either won or reached the Stanley Cup Finals.
For more, read Larry Robinson's 100 Greatest Players NHL feature.