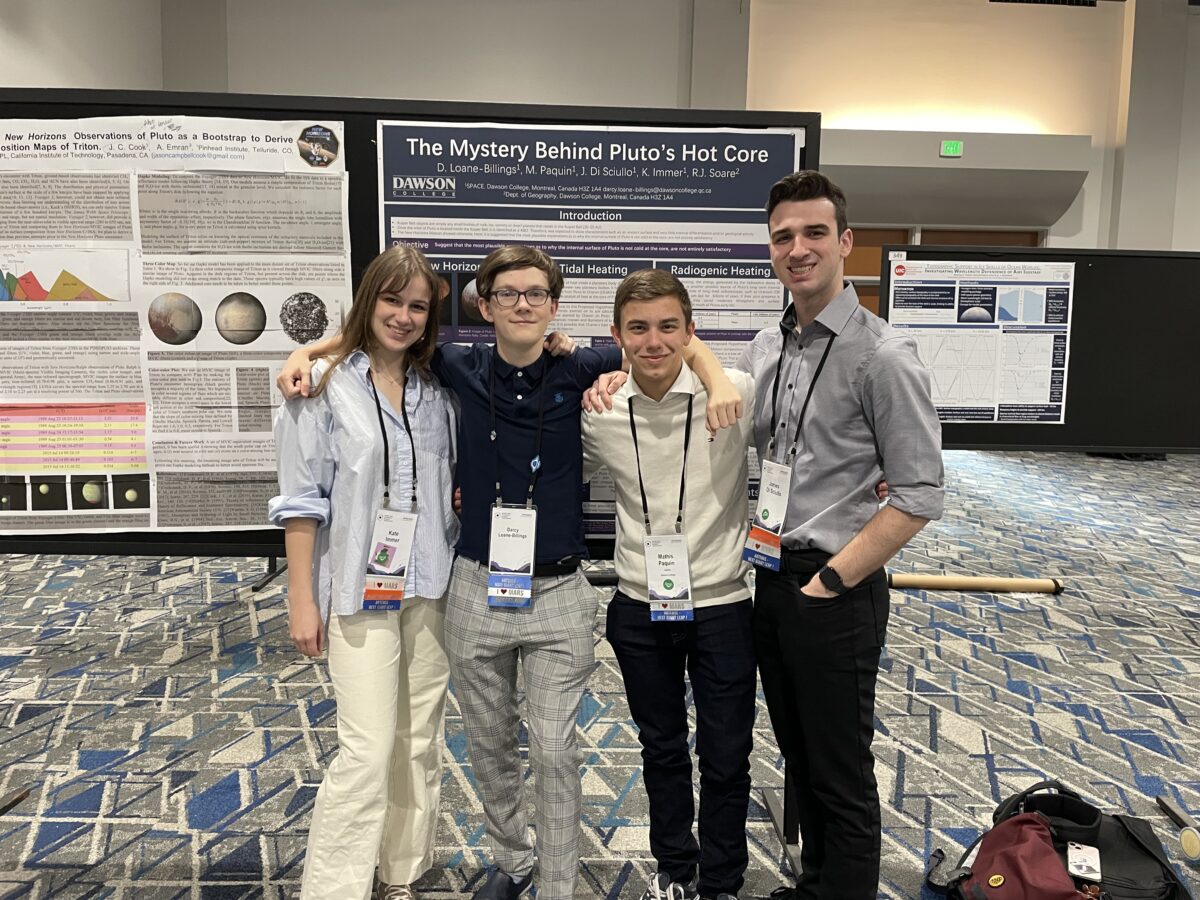 #DawsonProud, Academic News, Dawson Foundation, Dawson Gives, Homepage news, In the news/in social media, S.P.A.C.E.
Four Dawson students presented abstract at Lunar and Planetary Science conference
When it was time to submit an abstract to the Lunar and Planetary Science Conference in Texas, the Dawson student team was not sure which category described them best.
"I think we are the first CEGEP students to present research at the LPI! Undergraduate was the category closest to us," said Darcy Loane-Billings (Pure & Applied Science), lead author of the abstract and second-year student at Dawson.
For the homepage news story, visit the link below.
Read More - Four Dawson students presented abstract at Lunar and Planetary Science conference