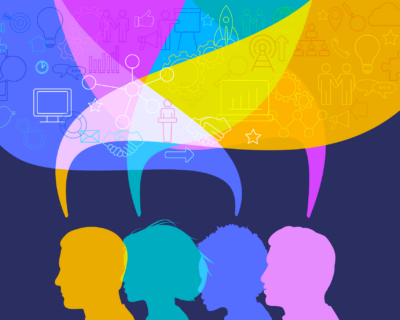 12th Annual SALTISE Conference on June 12 & 13
The Supporting Active Learning & Technological Innovation in Studies of Education (SALTISE) conference is dedicated to helping faculty discover evidence-based pedagogy that uses educational technology with the goal of leading to improved learning.
Each year it hosts national and international scholars and provides opportunities for local experts to share best practices in the exciting world of active learning pedagogy and the use of technology via its annual conference.
Educators as Designers: A Practice-Research Conversation is the umbrella under which the 2023 SALTISE Conference is operating. This year the conference will happen on June 12 and 13, 2023 at Concordia University. The conference will give attendees the opportunity to learn from a wide range of experts in their fields at talks, workshops and networking events.
Giving you a peek into what to expect, SALTISE has announced its keynote speakers and they are not to be missed! First is Diana Laurillard, who is a Professor of Learning with Digital Technology at the University College London in the U.K. Her keynote will be "Educators Collaborating to Innovate: The Roles Digital Technologies Can Play." Second, is Kelly Miller who will deliver a keynote entitled "Overcoming Challenges in Active Learning Environments." Kelly is a Senior Lecturer in Applied Physics at Harvard University.
Hosting and running the conference is a significant task that requires the support of many volunteers. You can volunteer for a few hours, and tasks may include registering attendees, directing the flow of people, preparing rooms, serving alcohol (for volunteers 18+), and cleaning up. Sign up to be a volunteer now.
Visit the link below for details and registration.