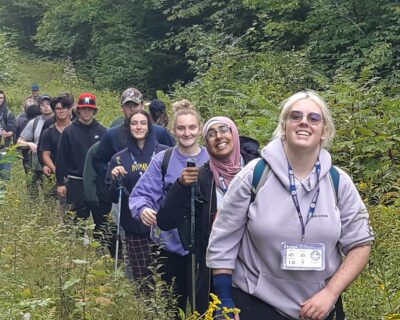 A College Course at Camp?
When we share with colleagues that the Community Recreation and Leadership Training (CRLT) program is taking students from all three years to camp for their Fall Outdoor Experience, we get a lot of varied responses and encounter a spectrum of reactions, from envy to curiosity.
Most people, even those who live for outdoor activities and immersion in Nature, are not aware of the benefits and learnings which take place when the whole CRLT department, students and faculty, pack up for a five-day intensive at a sleep away camp over Labour Day weekend.
Visit the link to read Heather Martin's homepage news feature.