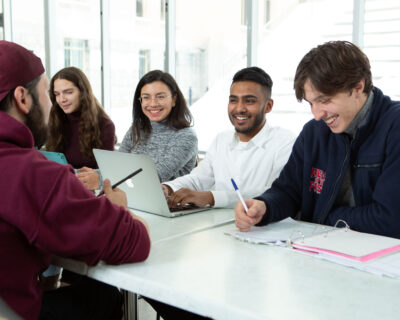 Discover 12 projects funded by Foundation
A dozen projects proposed by Dawson students, faculty and staff have been approved for funding through the Dawson Foundation's new Student Academic Enrichment Fund.
A website page showcases the projects and allows others to invest in a particular project through a donate button.
The Student Academic Enrichment Fund is supported by students each semester and is meant to be a source of funds for projects that demonstrate a clear benefit for Dawson students and represent an activity that goes over and above core competencies for completion of a program. The selection committee, including representatives from the Dawson Student Union, Academics and Student Services, meets twice a year to review and approve project proposals.
The next round of project applications will open later this semester and will be announced in D News and the Omnivox student news feed.