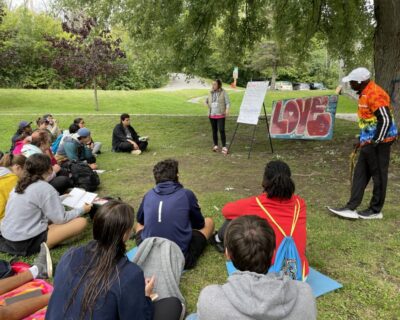 Eight faculty projects approved for funding through Dawson Foundation
Eight projects proposed by faculty have been approved for funding available through the Dawson Foundation's Student Academic Enrichment Fund.
The projects that will receive funding in 2023-2024 are: Illustration Quebec membership and events, AR Cité - AI production tools and community awareness, Ecology & Culture (Costa Rica complimentary course), Resources for Science on tourne, Sonic levitator kits for student labs, Interprofessional Education Symposium, Facilities visit for outdoor education programming, and the Cuba Trip (North-South Studies/ Social Change and Solidarity).
Three of the projects – the Cuba trip, the Interprofessional Education Symposium and the Facilities visit for CRLT – have been approved for three years of funding.
This year, all proposals received were reviewed and approved by the SAEF committee: Megan Ainscow, Communications; Fred Jansen, Foundation; Geoff Kloos, Student Services; Catherine Lebel, Dean of Academic Development; and three student representatives from the Dawson Student Union. Each relevant sector dean also approved.
A total of $39,795.17 will be distributed by the Dawson Foundation to implement these projects that will enhance the academic experience of our students in a wide array of programs.