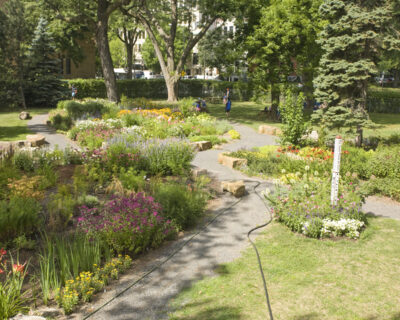 Art sale benefitting Peace Garden
Until the end of May, you can purchase an original artwork by a Dawson student or employee. All proceeds benefit the Peace Garden.
The goal of the Peace Garden is to create a green space that is both commemorative and symbolic of life and renewal, while making a positive environmental impact.
The Peace Garden grows a variety of native flowers and shrubs, and has pathways built in the shape of infinity loops, circular and flowing, that not only beautifies the grounds, but benefit local wildlife.
Check out the art sale in the Read More link. Photo from the archives.