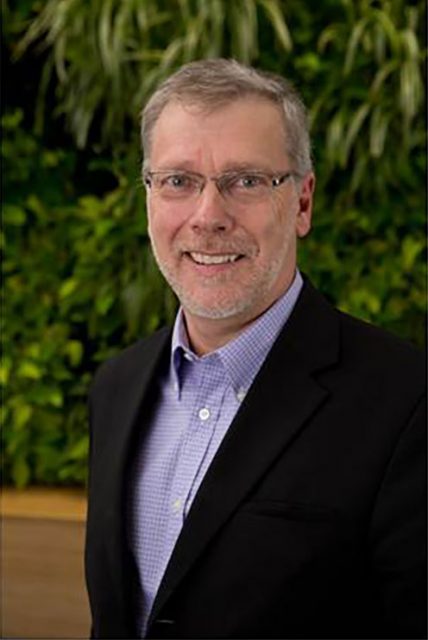 Chris Adam Appointed as Coordinator, Sustainability Office
Dawson College is pleased to announce the appointment of Chris Adam to the new special project position of Coordinator – Sustainability Office. The position reports directly to the Director General.
The creation of the special project reaffirms the College's commitment to advancing the theories and practices of sustainability by establishing an office to strategically address Goal #7 of Dawson's Strategic Plan "to be a leading Canadian post-secondary institution in promoting and practising sustainability in all its endeavours" in the context of the Value expressed as sustainable well-being for all by cultivating "a healthy and inclusive learning and working environment in which all members of our community feel respected, valued and supported in the pursuit of their personal and professional goals."
The hiring committee unanimously recommended Chris Adam for the position in recognition of his expertise and experience in the field, and a proven track record at Dawson. Chris has been a passionate and dynamic educator in the pursuit of the goals and values stated in the Strategic Plan over a 35-year career, 25 years of which have been at Dawson as a faculty member in Community Recreation and Leadership Training. In 2006, he spearheaded the drive to establish Action Conservation, Dawson's first stab at a sustainability program.
Two years later, the initiative was transformed into Sustainable Dawson, with a firm commitment, clear objectives and benchmarks to measure how the College could meet the challenges of moving to a green campus and enriching students' learning experience through pedagogical engagement. Today, largely as a result of his efforts, Dawson has declared itself carbon neutral, and hundreds of students benefit every year from Dawson's goals and values with respect to the environment, sustainability and responsible citizenry through projects like rooftop honeybees, biodiversity zones, composting, equipment design or sustainable procurement.
The next step for Dawson and a major share of Chris's mandate as Coordinator of the Sustainability Office is the development and implementation of Living Campus to further incorporate sustainability across the curriculum, throughout the student experience and within the college community, to use the Sustainability Tracking, Assessment and Rating System (STARS) developed by the Association for the Advancement of Sustainability in Higher Education (AAHSE) to benchmark performance, to reduce waste and energy consumption, to be carbon neutral in operations, and to adopt a system and foster practices in the day-to-day business of the College, such as purchasing and awarding major contracts that are environmentally friendly.
As well being an educator, Chris is a social entrepreneur. He has been recognized nationally and internationally for designing and implementing environmental and sustainability-related programs.  He teaches environmental leadership and is the executive director of the Earthvalues Institute, a non-profit charity specializing in using a Nature as Mentor theme in teaching. Chris not only evaluates success of projects through traditional outcomes, but also whether the cohesion of a working group of educators and students is maintained, or even increased, by the process set in place.
Chris holds a Masters of Education in College Teaching from the Université de Sherbrooke.