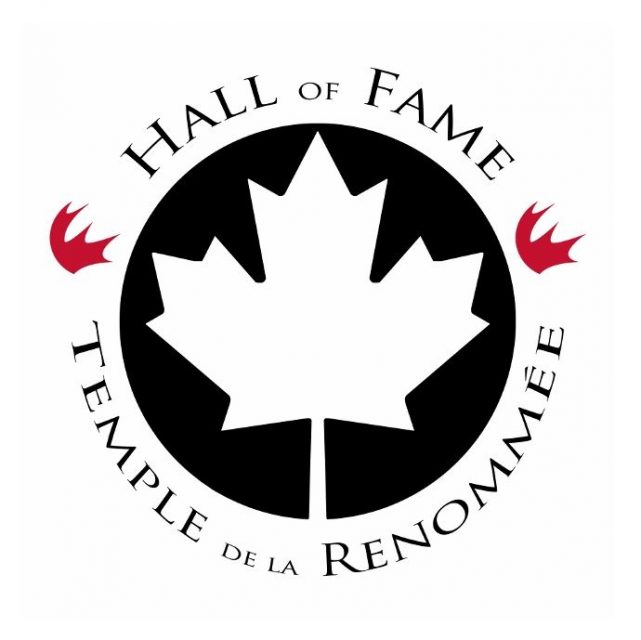 Dawson sweeps four categories for CCAA Hall of Fame
Four trailblazing and accomplished individuals in Dawson's sports history have been inducted in the Canadian Collegiate Athletic Association Hall of Fame.
A little less than two weeks ago, it was announced that John Davidson, former Athletics Director of Dawson, was named to the Hall in the Builder category. Late last week, three more names were added to this prestigious roster.
Two-time CCAA Coach of the Year

Olga Hrycak will be inducted into the Hall of of Fame in the Coach category.
Varouj Gurunlian

, who led the Dawson Blues men's basketball team to a bronze medal at the inaugural CCAA event in Calgary in 1975, and then to winning the National Championships the following season will be inducted into the CCAA Hall of Fame in the Athlete category.

Three-time Canadian Collegiate Athletic Association All-Canadian Julieth Lewis

will be inducted into the CCAA Hall of Fame in the Athlete Category. She led Dawson to CCAA Women's Basketball National Championship final appearances in each of her three seasons with the Blues where the team earned CCAA silver in 1984 before winning back-to-back National titles in 1985 and 1986.
All four will be honoured at the 2018 CCAA Hall of Fame Banquet hosted by the Réseau du sport étudiant du Québec on June 12 in Quebec City.  
Olga Hrycak
Olga Hrycak guided the Dawson Blues to nine provincial men's basketball championships in 15 years. She led Dawson to three CCAA silver medals (1998, 1999, 2003) and a bronze medal (1992). Her career at the Cégep level began with the Champlain Saint-Lambert Cavaliers, who she led to a CCAA silver medal in 1981.
Overall, her team's earned trips to 10 CCAA Men's Basketball National Championships.
"Olga was, by her own admission, a very demanding coach who despite her small stature was able to motivate the Dawson College men's basketball players into being the best they could be, both on and off the court," said Dan Boyer, Coordinator of Student Services & Athletics at Dawson College.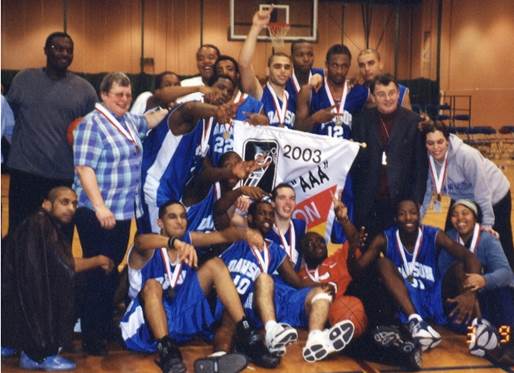 Hrycak made North American basketball history in 2003, when she was hired as the inaugural head coach of the Université du Québec à Montréal (UQAM) Citadins, becoming the first woman to coach a men's team at the university level in Canada or the United States. She had a 12-year career with the Citadins from 2003-15 and won two RSEQ titles (2006, 2010).
In 2017, she was the first Quebec head coach to be inducted into the Canadian Basketball Hall of Fame. Hrycak was named the CCAA Men's Basketball Coach of the Year in 1991 and 1997.
"Being a female coach and winning two Coach of the Year honours over my male counterparts, this helped to solidify my reputation and credibility as a coach," said Hrycak, who credits her successful coaching experiences in the CCAA as helping her pave the path of confidence to coach at the university level.
Recruiting players was Hrycak's most difficult task but it was helpful that her reputation preceded her.
"I sought out players who had a winning attitude and had experienced winning ways as well as those players who may not have been as talented but were hard workers," she said. "This recruiting philosophy made for me the essence of great team chemistry."
Of the countless memories Hrycak has of her time in the CCAA, her first provincial championship at Champlain stands out.
With only 10 seconds left on the clock in the championship final, the Cavaliers were clinging to a one-point lead over Maisonneuve. Champlain fouled their best player, a 6-foot-8 centre who happened to be 10-for-10 from the free-throw line that game. Incredibly, he missed both attempts and the Cavaliers were victorious.
"At the presentation of the gold medals, the Saint-Lambert fans chanted 'Olga, Olga, Olga!' and I was deeply touched," said Hrycak. "After only two years coaching men at the Cégep level, it was my proof that a coach can be successful as long as the players believed in the coach and the system.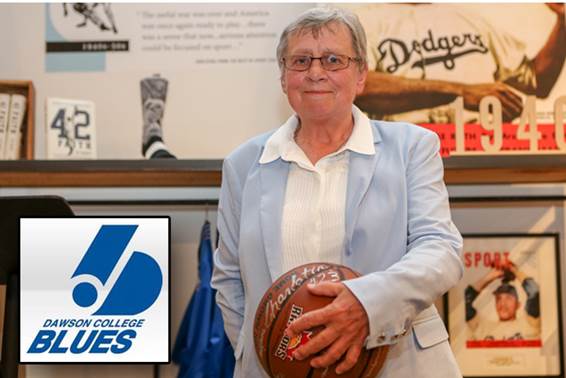 In between her eight years at Champlain and her 15 seasons at Dawson, Hrycak was chosen to be an apprentice coach with the Canadian Men's Basketball Olympic team for 1987-1988.
"My years at Champlain and at Dawson were some of the most exciting, successful and memorable years of coaching – 23 to be exact," said Hrycak. "At both schools, my teams were very competitive; yet the concept of family was even stronger. It was really hard to leave "family" on both occasions."
Varouj Gurunlian
Varouj Gurunlian, played in the first two Canadian Collegiate Athletic Association Basketball Championships, leading the team to bronze medal at the inaugural event in Calgary in 1975, and then on to the top prize at the National Championships the following season.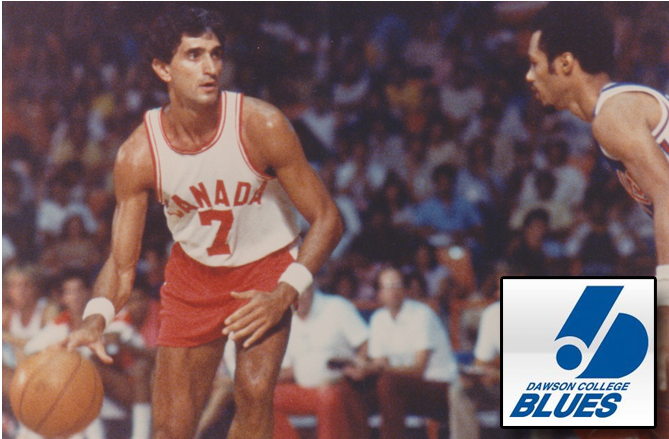 "Varouj was described as a player with natural born talent who worked hard to improve every aspect of his game," said Dan Boyer, Coordinator of Student Services & Athletics at Dawson College. "Varouj continues to be active in basketball and is a well-respected basketball referee within Quebec and nationally."
The 1976 CCAA National Championship victory at St. Clair College in Windsor, ON, was the highlight of his playing days with the Blues.
"This was an incredible finish to my playing career in the CCAA because we had reached the pinnacle of success as a team after working so hard all year," said Gurunlian, who was named a first-team All-Star and National Championship most valuable player.
He was also named a CCAA All-Canadian in 1976, the first student-athlete from Dawson to receive the honour.
"While the awards were great, it was the championship as a team that meant a whole lot more," he said.
After graduating from Dawson, Gurunlian went on to play at Laurentian University and St. Xavier University. He also represented Canada on the national team.
"The CCAA is what helped me get started, recognized and recruited by our National team, where I spent nine years proudly representing our country around the world."
Gurunlian returned to the Blues a decade later to coach the men's basketball team for three seasons. He guided his squad to three straight provincial championships and consecutive appearances at CCAA Nationals. As a head coach, he would earn three more CCAAmedals: Bronze in 1986, silver in 1987 and gold in 1988.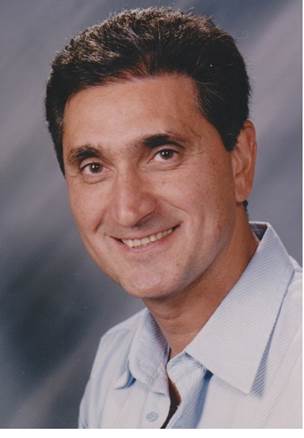 The 1988 CCAA National Championship victory in Truro, Nova Scotia is among his most cherished memories.
"I was sincerely elated for my players because their faces were priceless, and I couldn't be happier for them," said Gurunlian.
His fondest memories of his time at Dawson and in the CCAA are the friendships he made and the opportunity to travel across Canada and complete against the top collegiate players. A memorable midnight practice at the Dawson gym is also at the top of his list.
Perhaps most significant, his time in the CCAA is where Gurunlian learned to be a team player, thanks in large part to illustrious head coach Richie Spears.
"This is where we all learned real life skills that go way beyond the basketball court and to this day, I use all the people skills that we have all acquired throughout our careers and that helps me in my present work and life," said Gurunlian.
"Moreover, I am able to pass on this experience and knowledge to the younger generation of today – hoping that they will become successful and better people all around."
Julieth Lewis
Three-time Canadian Collegiate Athletic Association All-Canadian Julieth Lewis led Dawson to CCAA Women's Basketball National Championship final appearances in each of her three seasons with the Blues where the team earned CCAA silver in 1984 before winning back-to-back National titles in 1985 and 1986. In addition to being named a CCAA All-Canadian in each of her three seasons at Dawson, Lewis was named a first team All-Star at CCAA Nationals in 1984 and 1986. She was also named tournament most valuable player in 1986.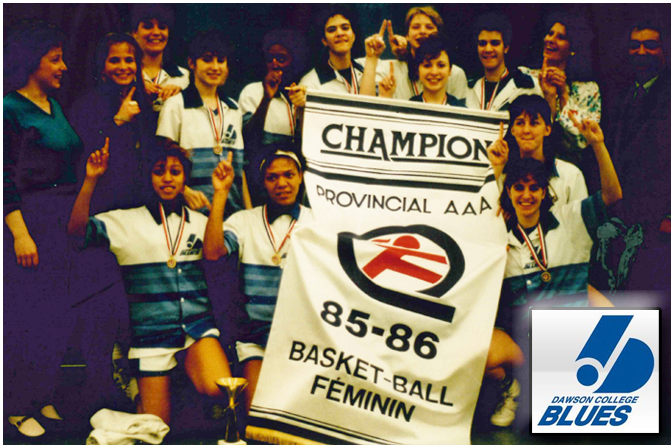 The CCAA National Championship victories in Moose Jaw, SK, and Kamloops, BC, remain the only two National titles for Dawson in CCAA Women's Basketball.
"Julieth was a fierce competitor who, upon joining the Dawson College women's basketball team, quickly gained a reputation within the province of Quebec and in Canada as an incredible player," said Dan Boyer, Coordinator of Student Services & Athletics at Dawson College. "She contributed greatly to the success of the Dawson Blues at national competitions."
For Lewis, there was no better feeling than showing up at Dawson's jam-packed home gym – the Showmart – for a 6 p.m. game on a Friday night.
"We had so much support, great fans and we were a part of a team that felt like family," said Lewis. "There was no place like the Showmart, it was like a home away from home."
Lewis recalls an extraordinary conversation she had with a fan at a road game one night in Montreal.
"After a Friday night game at Vanier, I had a high school player walk up to me and introduce herself," said Lewis.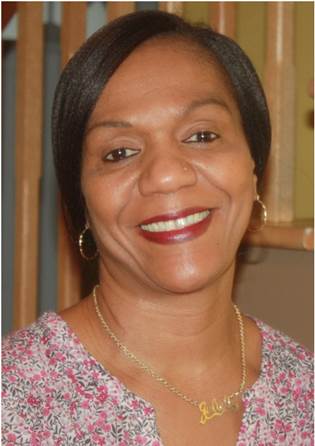 The athlete told Lewis that she was invited to the game by the Vanier coach because she was considering going to play there. The student-athlete was told to watch No. 12 from Dawson and "the way she gets rebounds and controls the boards."
"She said that she really enjoyed watching me play and admired me," said Lewis. "That made me feel so good."
And little did she know at the time, the sport she loved to play was preparing Lewis for her future career.
"I work in the healthcare system and believe it or not, playing basketball and working in the healthcare system requires the same mental skills," she said.
Competing at the highest collegiate level possible allowed Lewis to develop patience and enabled her to work under pressure while enhancing her individual and teamwork skills.
Lewis also learned to show compassion, be supportive and most of all, be a leader.
"I have carried all that over from playing in the CCAA into my career today."
John Davidson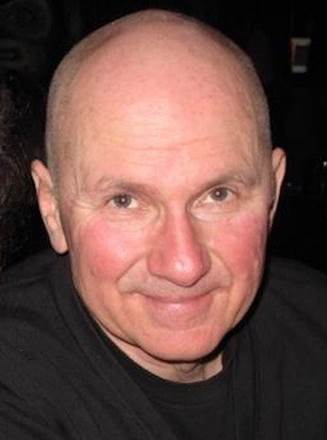 John Davidson, the long-time Athletic Director at Dawson College, served on the CCAA Executive from 1991-96 as VP of Finance and continued to be a Quebec voting delegate up until his retirement in 2006, when he was named the CCAA Athletic Director of the Year.
"Over his 23 years of involvement in the CCAA, John contributed to the growth and stability of the CCAA and always had the needs of the student-athletes in mind when making decisions," said Dan Boyer, Coordinator of Student Services & Athletics at Dawson College. "John met many people throughout the country due to his involvement in the CCAA and still keeps in touch with many of them today."
A career in athletics wasn't originally the plan for Davidson. He had worked as a Computer Science teacher, was a bit of a hippie and working in the Student Affairs Department when Dawson asked him to become Athletic Director.
Then, his Men's Basketball squad was victorious at provincials and earned a trip to the 1983 CCAA Men's Basketball National Championship at Humber College.
Davidson attended along with his team and his first CCAA experience was certainly memorable – and not just because his team captured a National Championship title with a victory over Vancouver Community College.
"In hindsight, I was just so impressed with the Championship, the job Humber did, and most of all what it meant to the student-athletes that the next year I applied on behalf of Dawson to host," he said.
Dawson would indeed host the CCAA Nationals the following season – the first of six times during his time at the Westmount, QC, institution.
Davidson's tenure on the CCAA Executive wasn't always quite as smooth. It was while he was VP Finance that the Canadian government withdrew its funding and the CCAA was forced to find a way to remain viable.
"It wasn't easy to see how we would survive," said Davidson. "The meetings were tough, and the accounting was tough but what struck me was that no one across the country was going to let the National Championships die."
While there may have been disagreements on how the CCAA would survive, representatives from across the country worked together to find a solution.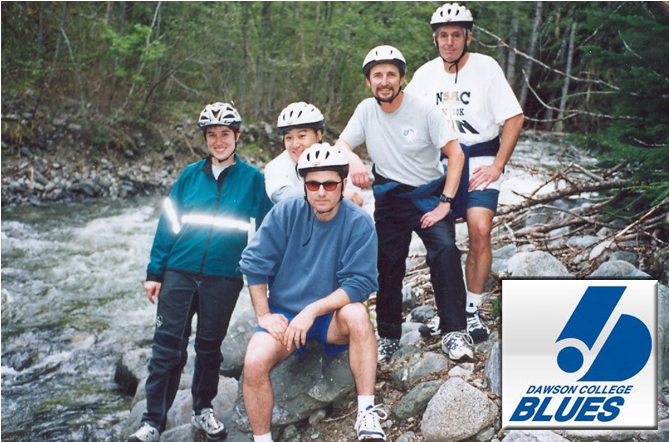 "Thanks to the dedication and commitment of those delegates, look where we are now," he said.
Davidson fondly remembers the AGM social activities such as an East vs. West baseball game, a round of golf or an excursion to one of the local attractions in the area.
"While there was often much disagreement from conference to conference, these social interactions allowed us to get to know each other and understand that we were all there for the student-athletes," he said.
This, Davidson believes, went a long way in delegates being able to come to a consensus on issues or at least understand the motivations behind the various positions by conferences.
"I think I stayed being a Quebec representative for all those years because of the people I met across the country, many of whom became good friends," said Davidson.
Over time, Dawson was fortunate to attend and host many National Championships and Davidson was able to see first-hand what those experiences meant to student-athletes.
"This is why I felt that it was important to be involved and help keep CCAA Nationals alive and help develop them in a way that worked for all the conferences no matter the differences that existed."