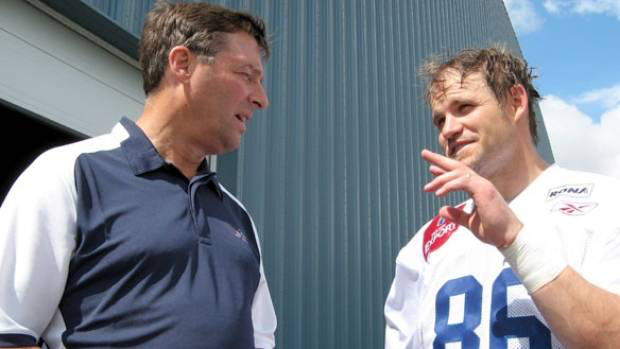 Dawson's Proudfoot honoured with park naming
Tony Proudfoot was a Dawson institution. He was also a former Alouette and a sports broadcaster at CJAD. Now, in addition to the Dawson gyms named in his memory, his will be the namesake of a park in Pointe-Claire, where he was an active member of his community until his death in 2010.
Tony spent most of his teaching career at Dawson, where, impassioned by his commitment to physical well-being, he worked with the Ministry of Education in the 1990s to re-imagine and implement the Physical Education component of General Education. A consummate athlete, his trademark "suck it up" became part of the lexicon whenever the sounds of complaining or whining were heard.
In 2006, seeing an injured young man on the sidewalk, Tony ran out of the building through gunfire to attend to him, regardless of danger to himself. He was hailed a hero. Less than a year later, he was diagnosed with ALS and became a hero once again, along with the Alouettes organization and former colleagues at CJAD, to raise awareness and funds in the fight against this deadly disease.
The CBC article below tells the story of how the park naming came to be. Tony's family remains in our thoughts while his spirit lives on in every student who passes through the entrance of PARC or any one of the exercise rooms to learn about and practice physical activity and well-being.
Read the CBC story here.