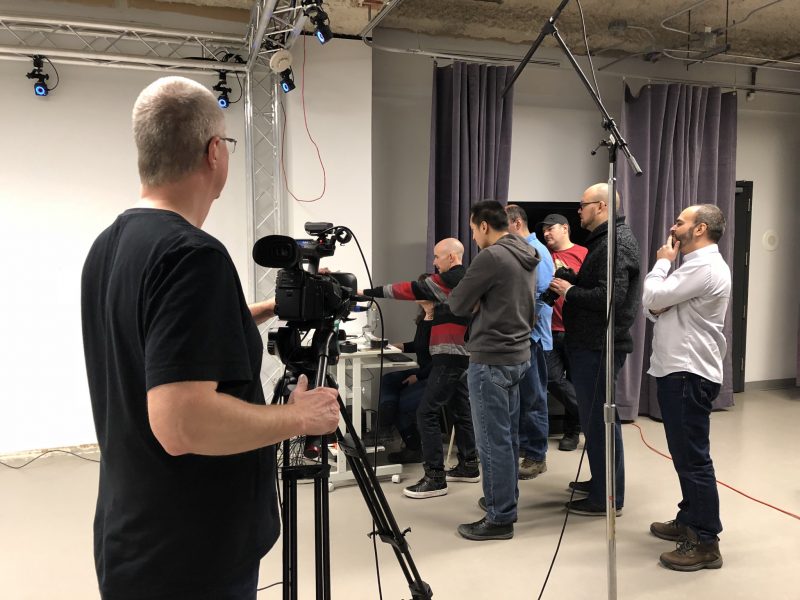 Motion Capture Technology comes to Dawson
The 3D Animation and Computer Generated Imagery program at Dawson College launched the much-anticipated Motion Capture studio, giving students the opportunity to familiarize themselves with this cutting-edge industry technology before entering the workforce.
Motion Capture tools allow professionals to record the movement of real actors, and then have that motion applied to a character in a 3D animated film or video game. Examples of motion capture in mainstream media include the feature films Avatar, The Hobbit and the Planet of the Apes franchise, and in video games like Assassin's Creed. Dawson teachers have extensive experience working on projects such as these for companies like Warner Brothers Games, Ubisoft, Eidos, and GameOn, and are looking forward to initiating their students to the tool.
"Our 3D Animation and CGI students will now have the ability to learn and use this industry-level tool set as part of their core curriculum, thus providing them with a major competitive advantage upon graduation and entrance into the Animation, Games and Visual Effects industries," says 3D Animation and CGI Department Chair Charles Le Guen. "This latest initiative is an exciting testament to Dawson's continued commitment to student success."