About a dozen teachers in the Nursing Department at Dawson College were already working in healthcare facilities when Quebec's Health Minister Danielle McCann issued a ministerial order April 10 empowering the government to second employees of CEGEPs and school boards to work in the health sector.
Torn between teaching and nursing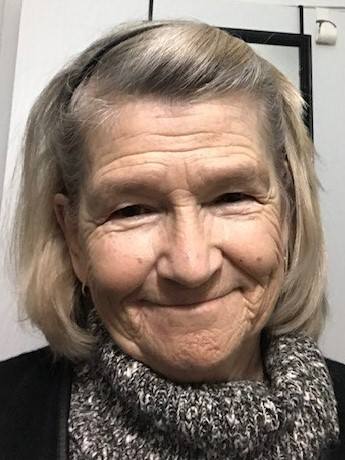 "Our teachers are torn between being teachers and being nurses," said Cathy Moore, Chair of Dawson's Nursing Department. "Everyone wants to contribute to the COVID-19 efforts. However, we are working so hard to complete the semester as mandated by the government. We are doing things we have never done before: learning new technologies and platforms, adapting our teaching and content to online formats and ensuring that our classes and clinical experiences continue in an alternative format."
All of the Nursing teachers are working full-time teaching at Dawson with some exceptions, including teachers who work part-time at Dawson and part-time in health facilities. "We have been calling this initiative of Quebec's health ministry "an overtime list" because we do not have people on staff who are available. We have a couple of people who may be able to give some evenings and weekends to relieve health workers," Cathy explained.
There are currently about 30 Nursing teachers on duty at Dawson and about a dozen of them are working in health facilities, according to Cathy.
Focus on graduating 48 new nurses next month
"Our focus is on preparing the 48 students who we expect to graduate this semester and be available for work in hospitals and health centres as early as May 5," said Cathy. "Our teachers believe that our students will be able to meet the ministerial competencies. Most of the graduating class has been offered jobs on the units where they did their last stage. We are also committed to moving our first and second year students forward in the program, which is a tremendous task."
Sherry McMillan is the Nursing Program Coordinator and one of the Dawson teachers who is already working at a healthcare facility on an occasional basis.
Pandemic affecting everyone in healthcare
"While I am not on the frontline of treating patients with COVID-19 symptoms, I have replaced full-time staff who are off because they are dealing with the COVID-19 virus," she said. "The pandemic affects everyone working in the health system. I am very proud of all my colleagues who are doing this difficult and stressful work, and living with the threat of being exposed to the virus."
"Health care has been forever changed," Sherry said. "We are watching babies being born without their fathers, people dying without their families. The impact of this crisis goes far beyond personal protective equipment and supplies, it touches us on a personal level. I hope we can all make peace with it so we can recover without scars."
Cathy and Sherry expressed gratitude and admiration for all of the healthcare workers and the support staff who are on the COVID-19 frontlines full-time.
Message from Nursing team
The Nursing teachers have the same message for everyone: keep practicing social distancing, wash your hands, stay six feet apart and limit trips to the stores!
Dawson College is currently working on setting up a list of available employees as are the other colleges on the island of Montreal. These lists will be shared with a consortium of the five CIUSSS serving Montreal.
Dawson's list
At this point in time, Dawson's list of available employees will contain teachers and technicians who are not working full-time in the current situation from the following health-related programs:
Nursing
Diagnostic Imaging
Biomedical Laboratory Technology
Radiation Oncology
Physiotherapy Technology
Social Service
As stated in the ministerial order, unions will be consulted before any redeployment of employees occurs unless the urgency of the situation does not permit it.
The CIUSSS* consortium will evaluate the lists and will decide which employees will be called upon to serve. *CIUSSS: Integrated health and social services centres (CISSS) and integrated university health and social services centres (CIUSSS) ensure accessibility, continuity and quality of services for people in their territory.
First up: those with healthcare training
At the moment, the government is focused on employees with healthcare training. However, the government now has the authority to call upon all employees of Dawson College to work in the healthcare system.
Any Dawson College employee who is redeployed in the healthcare system would conserve their status as an employee of Dawson College. Salaries could change based on hours and tasks and bonuses for health workers would apply.