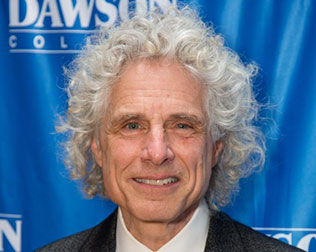 Steven Pinker lends his support to COVID-19 Student Fund
Eminent Harvard professor, world-renowned psychologist and author Steven Pinker (Class of 1973) is supporting Dawson's efforts to raise funds for students in need. An estimated 1,700 Dawson students may be having trouble covering food and rent expenses.
Dr. Pinker sent this quote to Dawson College last week:
"For more than fifty years, Dawson has been educating people from all parts of society to make contributions to all walks of life. As a proud alumnus, I encourage you all to support this generation of Dawson students, who on top of all the challenges of college are facing additional hardships in this unprecedented crisis."
To date, thanks to your contributions and donations from friends and alumni, Dawson College has raised just shy of $2,000, with more expected soon.
You can help us support our students in need. Please consider making a donation and sharing your support on social media.
You can watch a video of Dr. Pinker's personal lecture reminiscing about his time at Dawson here: https://vimeo.com/318809686