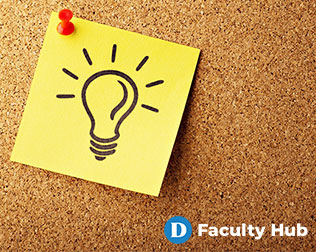 Over at the Faculty Hub
Essentials of Competency-based Programs – the Moodle option
As outlined in a recent memo, the Academic Dean has identified the need for our community to work toward a shared understanding of and common language for discussing competencies and competency-based programs at Dawson. Essentials of Competency-based Programs – the Moodle Option, has been developed for Dawson teachers in response to this need.
This option is an asynchronous, self-paced "course", designed to facilitate a shared understanding of competency-based programs and competency development within our community. It is for:
faculty new to teaching
faculty with experience but new to the CEGEP network
seasoned college teachers with experience in the CEGEP network
Faculty that complete the activities in this module will be better able to:
Explain the differences between content-based and competency-based programs to new students or new faculty
Interpret competencies (formulated as objectives and standards) that you are entrusted to help students develop in your courses;
Discuss delivering courses in a competency-based program with other faculty members of your program using a common vocabulary and a program approach.
Enroll today and complete this module at your own pace!
For background information on this initiative, consult the September memo from the Academic Dean titled "Toward a collective approach to competency-based teaching and learning".