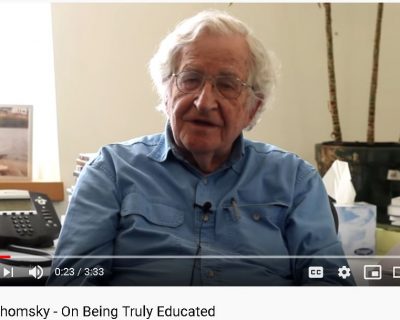 What does education entail?
In a recent book entitled "The Fourth Education Revolution" (2018), Sir Anthony Seldon, Vice-Chancellor of the University of Buckingham, writes that he is "constantly surprised when he asks colleagues in the profession the (above) question, to be greeted by blank faces."
Noam Chomsky, well-known M.I.T. professor and American linguist, philosopher, cognitive scientist, historian, social critic, and political activist proposes his own answer to this question about education. Click Read More to watch Chomsky share his answer in a three-and-a-half-minute video.