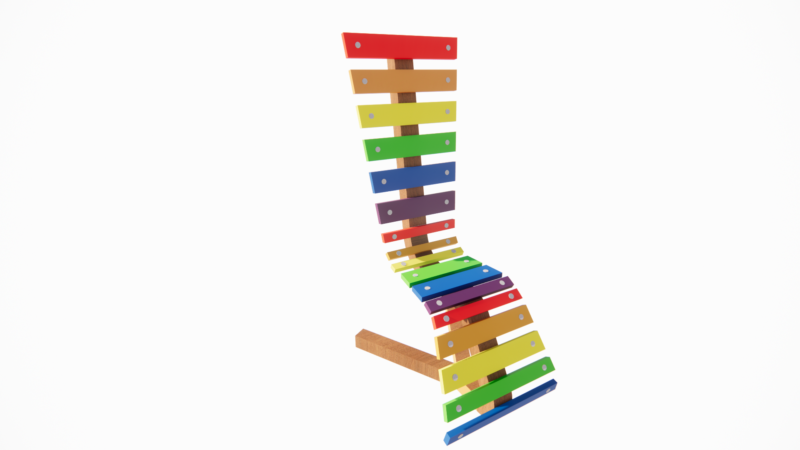 Interior Design student receives honourable mention in continental competition
Interior Design student Nho Phuc (Kap) Nguyen received an honourable mention in a North American design competition. His work was recognized from among 150 projects from Canada, USA and Mexico in the 2023 FORM Student Innovation Competition. The project was developed in Dawson's 5th semester Furniture Design course taught by Phil Fontaine.
As part of the competition, students were invited to create furniture using Formica® brand products under the theme of maximalist design. Their submissions were assessed by a jury of influential industry professionals.
Kap created the "xylochair," pictured. He described it as "an extraordinary fusion of a xylophone and a chair. This visionary creation embodies the very essence of maximalism, transcending conventional boundaries by maximizing both colour vibrancy and the intricate complexity of its design."
Kap is graduating and plans to pursue a bachelor's degree in his field and "just keep learning."
"The Interior Design Program is great!" he said. "I met so many new people and being able to do what I want in the near future. As for Dawson, I love how there are so many activities and opportunities that were presented to me, like my program. There are no other design programs in English in Montreal."