Study Physiotherapy Technology in English!
The Physiotherapy Technology program at Dawson College is an exciting three-year technical diploma preparing students to work as future physiotherapy technologists. It is the only English language program of its kind.
Physiotherapy technologists are healthcare providers. They provide rehabilitation services to patients upon referral by a physical therapist (physiotherapist) or physician.  The physiotherapy technologist's level of responsibility in the delivery of treatment is dependent upon the patient's category of diagnosis. With some patients, technologists work under the tight guidance of a physical therapist (or physician), whereas with other clientele, less guidance is required.
In order to practice as a physiotherapy technologist, successful graduates must be members of l'Ordre professionnel de la physiothérapie du Québec (OPPQ), which is the regulating body that oversees the practice of physiotherapy technologists. Proficiency in the French language is required for membership.
N.B.:  This diploma does not lead to the requirements to become a physical therapist (physiotherapist).  To understand the differences in the educational requirements and scopes of practice between a physical therapist and physiotherapy technologist, consult our FAQ or the OPPQ website.
---
What you will learn
As a student enrolled in our program, you will obtain knowledge about how the human body functions, with emphasis on movement and function. You will learn about how different conditions and injuries can impair the normal function of the neurological, musculoskeletal and cardiopulmonary systems, and you will acquire both the knowledge and hands-on clinical skills necessary to intervene in such cases within the scope of practice of the physiotherapy technologist.
This is a hands-on program! You will apply your newly acquired skills by putting what you've learned into practice, both in the classroom and in Dawson College's affiliated healthcare centers.  To learn more about the clinical component of our program, consult our clinical information page.
If you would like to:
Find out how the human body works
Help people improve their quality of life
Work in a social and motivating healthcare environment
Study in a modern therapeutic setting
Acquire experience in clinics, hospitals and long-term care facilities while completing your DEC
then the Physiotherapy Technology Program may be for you!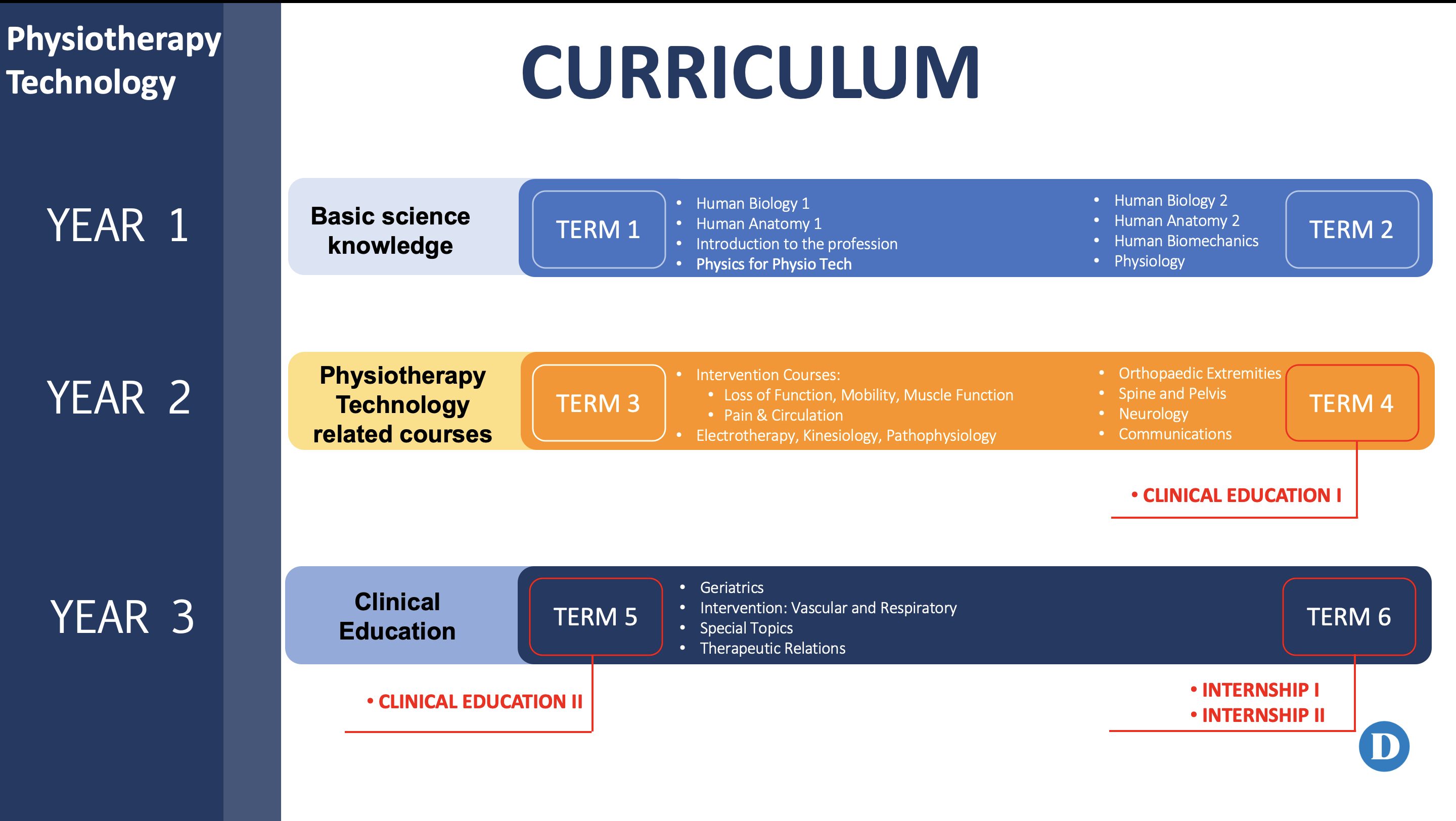 ---
Upon successful completion of the Physiotherapy Technology program, you will be able to:
Apply for membership into the OPPQ, and thereafter be able to offer rehabilitation services to clients, typically in the geriatric and orthopaedic settings, within the scope of practice designated for the physiotherapy technologist.
Typically, physiotherapy technologists  are employed in any of the following settings:
Hospitals
Short-term care facilities
Clinics
Local Community Service Centers (CLSC)
Long-term Care Facilities (CHSLD)
Rehabilitation Centres
Private homes