Composting
In 2016 a compost initiative was introduced to the college by a Dawson student. Thanks to the community, composting volume has increased and we recently introduced new sorting stations in the hallways (Compost, Recycling, and Garbage). Since January 2018, we have diverted 13,667kgs of food waste generated from our compost from landfills, and proudly used a portion of soil in our Dawson Gardens.
Waste Management Campaign Info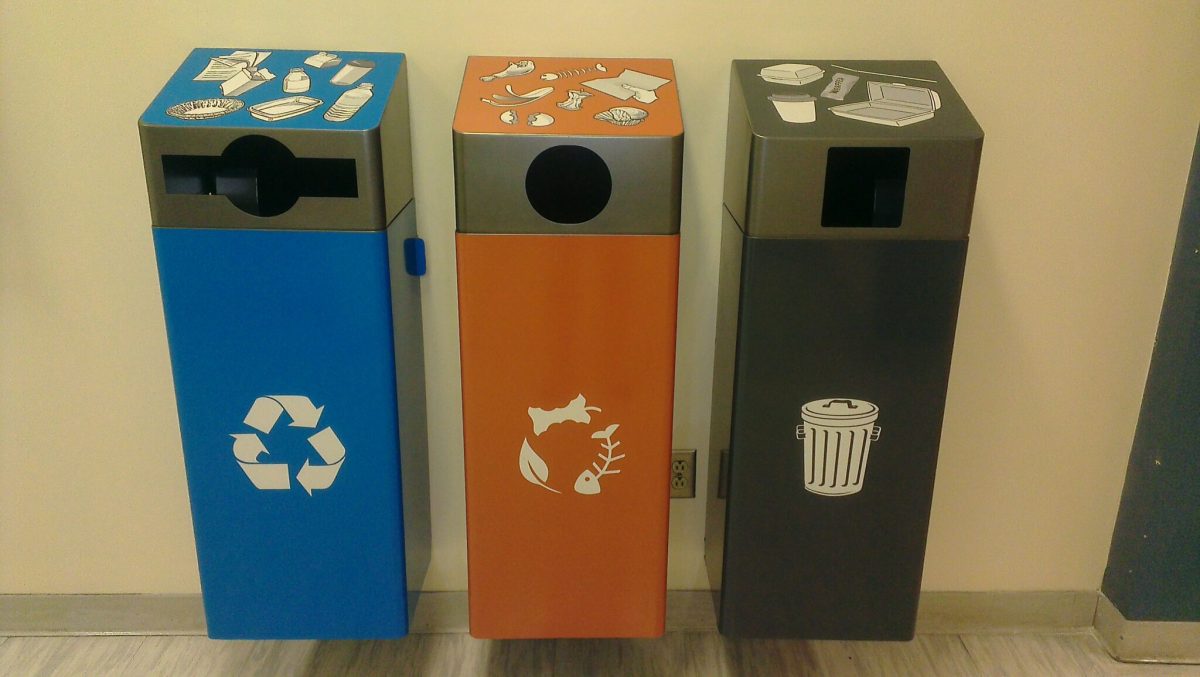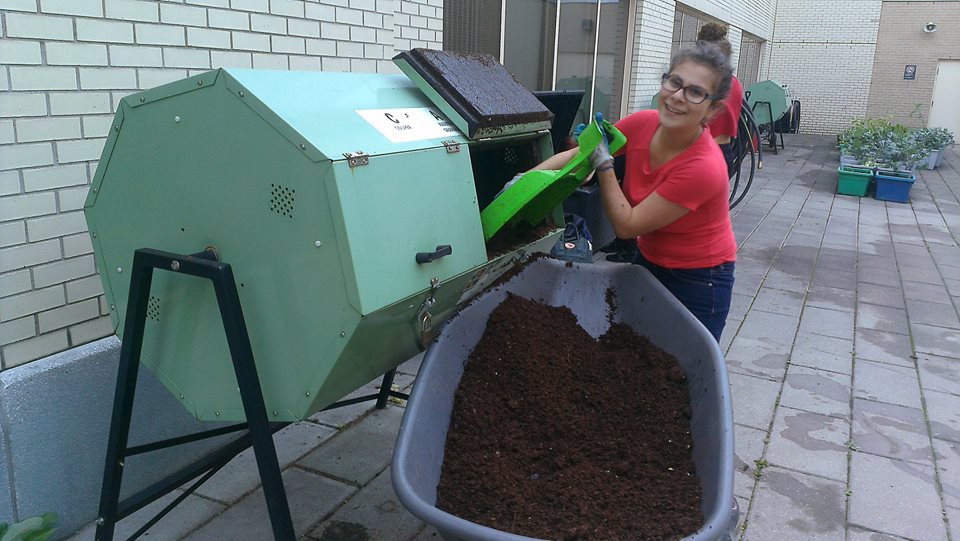 The Dawson Student Union (DSU), in partnership with the college has spearheaded a composting program that created 480 kgs of soil in a 6 week pilot during the fall of 2016. Four outdoor and rooftop composters will again be used in the Spring with resulting soil being used for garden and landscaping purposes on site. Compost will be collected during the winter months and picked up by a local composting initiative. We look forward to working with the DSU to expand this project.
DSU Sustainability Director