Adhoc Room and Lab Booking using Office 365 Calendar
Introduction
Computer labs (2F.18, 2F.20, 2F.24, 5B.2, 5B.3, and 5B.4) may be booked using Microsoft Outlook or Microsoft Outlook Web App.
Note
Computer lab bookings may be cancelled, especially during the first weeks of classes, if Scheduling Department requires the room for a course.
Using Microsoft 365
Log in to Office 365: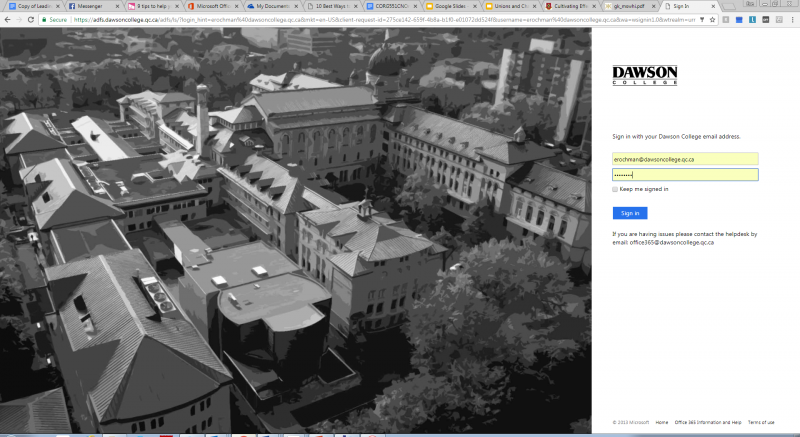 Select Outlook mail app:

How to make a booking.
To create a new computer lab booking:
Select the Calendar function (bottom left).
Click New > Calendar Event to display create screen
Enter the meeting name or topic in the Add a Title line
Select the Start and End date from the drop down
Click on Add a location or a room (it is clickable)
Click on Add Room at the bottom of the popup box
Select the room number from Available room tab, click on All rooms to see all rooms.

You also have an option to see room by category by clicking on Choose new room list from the bottom of available rooms:

To complete the booking make sure to remove the rooms you will not need.
Click send to complete the booking.
Booking Confirmations
Booking requestors will receive a confirmation email accepting or declining the booking.
Sample acceptance message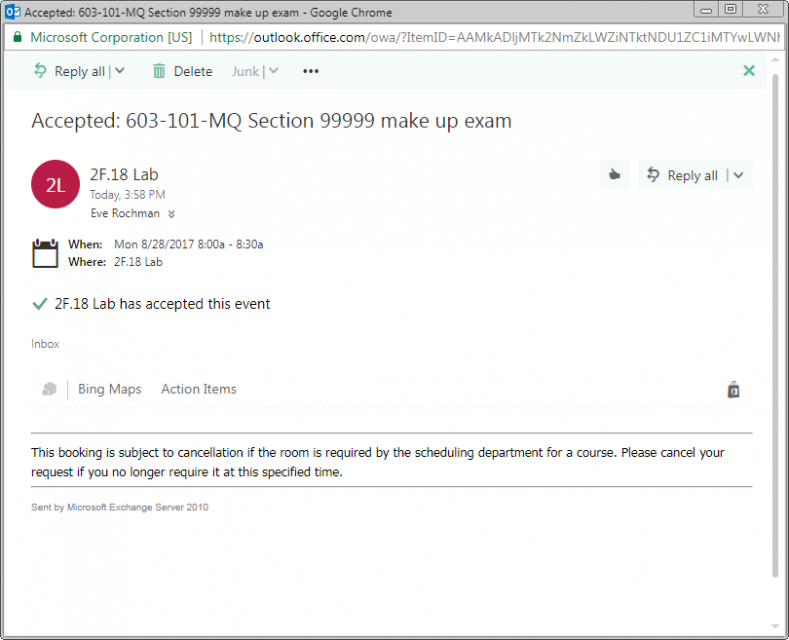 Sample decline message over 21 days in advance.