Harmon.ie for Outlook
Harmon.ie is an Outlook Add-In that provides easy, full-featured access to SharePoint content, e.g. to save an email message or its attachment to SharePoint.
It may be installed from the Application Catalog. If you don't see 'Install/Upgrade Harmon.ie' in the Available Software, contact the Helpdesk.
Configuration
The installation adds a side-bar to your Outlook window. Upon first launch, click on 'Add a site…' and enter the SharePoint URL in the dialog window: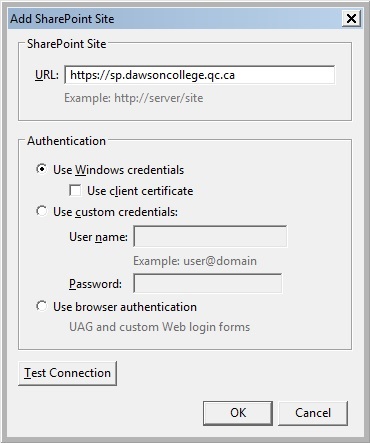 To add more sites, click on the small arrow just below 'Show Sidebar', to bring up the Options dialog. For instance you could add your OneDrive (navigate to it to get the URL), with authentication set to browser.
Saving to SharePoint
You may save a message or its attachments to SharePoint. By defaults attachments are replaced with a link.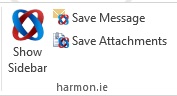 Once the document is save, you may set its properties: right-click on the document and choose Properties.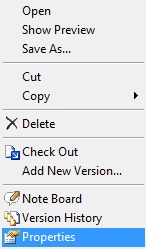 Inserting attachments from Sharepoint
To insert a document from SharePoint into a message, first navigate to it in the Harmon.ie sidebar. Then right-click and choose Copy:Document.
More info
See the online documentation

here.