How to Access Omnivox
Overview
1. How to Access Omnivox through the web
In order to access Omnivox through the web, follow the steps below:
Using a browser (Chrome, Firefox, Edge, Safari), go to Dawson's website (https://dawsoncollege.qc.ca) and click on My Dawson Portal at the upper menu:
Login using your Student ID number and your password:
You are inside the Omnivox Portal now.

On the right sidebar you'll see links to your Lea online class meetings, important notifications, messages, survery, etc. In the middle you'll see the latest news from the college, like events, due dates, workshops and also the communities you belong to.

On the left sidebar, you have access on the upper left to MIO (the internal messaging system used at Dawson) and also to LEA, a course management platform where you can have access to your courses. You can also access Microsoft 365 and Moodle from these.

Here you can see all the services provided by Omnivox to students:







2. Accessing Omnivox through the Omnivox Mobile App
Omnivox Mobile is an app which allows you to access Omnivox through your smartphone or tablet.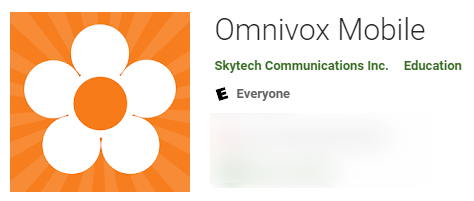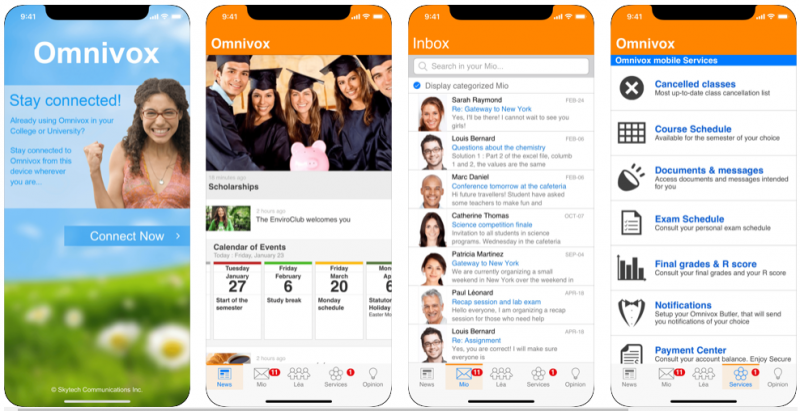 Here are the links to download it:
After installing the app, you must login using your Student ID Number and your password.
QUESTIONS?
If you have any issues or questions about Omnivox, please send an e-mail using your Dawson College e-mail address to:
helpdesk@dawsoncollege.qc.ca