Outlook on the Web
Outlook on the Web is the Web client replacing Outlook Web Access (OWA).
Access and activation
To access Outlook on the Web go to https://outlook.office365.com. Upon first launch you will be asked to answer a few questions to set your preferences.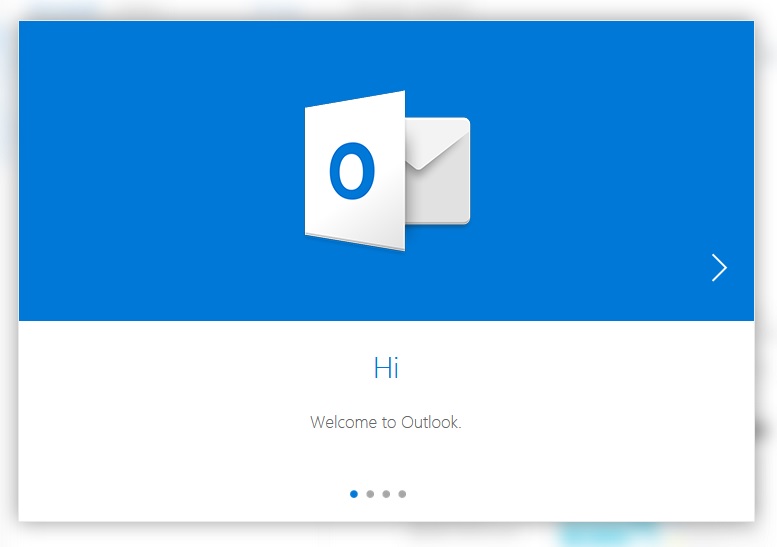 Make sure you choose the correct timezone (as the default is sometimes wrong), otherwise your calendar could be off. This can changed at any time by searching for 'time' under settings menu (gear):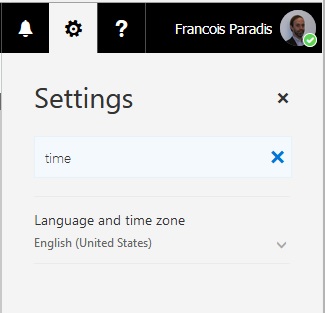 Choose Language and time zone, and then select Eastern time. as the current time zone.
Conversations
By default Outlook groups messages into 'conversations' or threads. This means the latest emails may not appear first on your inbox. To turn this feature off for a folder, click on 'Filter:Show as' and  choose 'Messages'.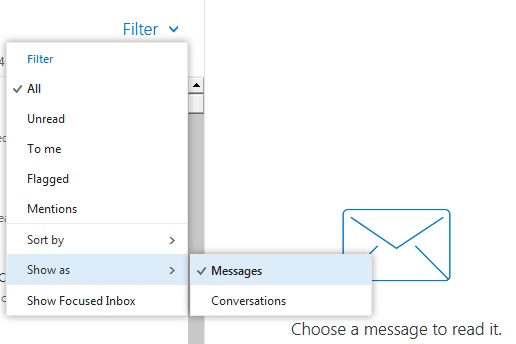 Conversation View is a per-folder setting. Unfortunately, there is no way to disable Conversation View for all folders at once. Any new folder that you create will also have Conversation View enabled
Focused Inbox
Outlook can display emails in your Inbox in two groups : 'Focused', or emails it considers more important to you, and 'Others' (the traditional way).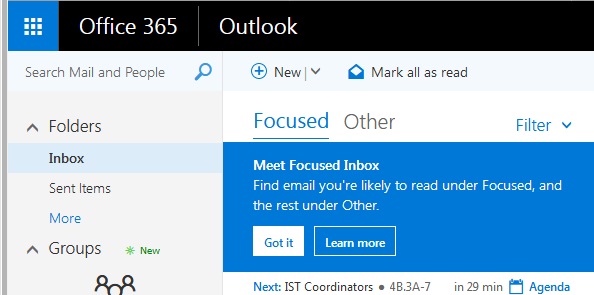 To turn off that feature click on 'Filter' and check off 'Show Focused Inbox':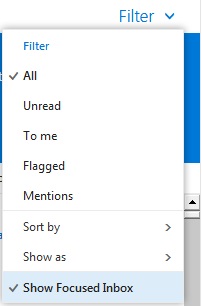 More resources
See this basic tutorial from Microsoft.