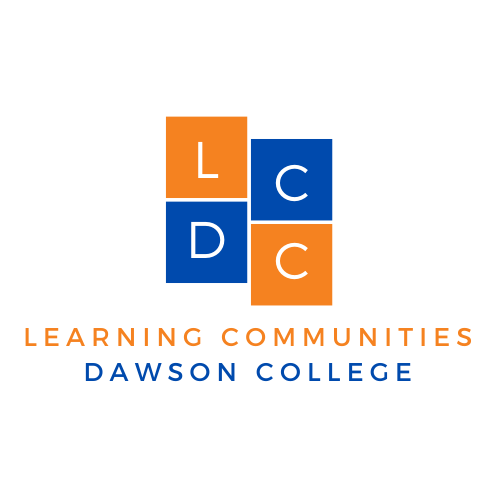 Call for Proposals: Learning Communities Project Development – Winter 2023
Faculty interested in integrative learning and collaborative curriculum development are invited to submit proposals for the Winter 2023 phase of Dawson's Learning Communities project. Proposals will be welcomed from sectors where LCs have already been implemented (Science, Social Science and Certificates/General Education), and equally from other programs and profiles (Pre-U and Careers) interested in new curricular projects.
Types of projects
For Winter 2023, two kinds of project proposals are possible:
1) Projects with teacher release for Winter 2023, developed in collaboration with other project teams and LC leads over the W23 semester. Collaboration includes in-person meetings, use of Teams as well as the LC design toolkit. New course implementation in F23 or W24.
2) Projects without release, developed autonomously using the LC design toolkit or in a two-day workshop with LC leads. Implementation within two years.
Department chairs, program coordinators and Deans must approve your application. 
Project contexts
Learning Communities are identified in Dawson's Strategic Plan 2016-2021 as one of several strategies for the successful development of the learning outcomes of the Graduate Profile.
Applicants should review several different team-teaching formats before completing their proposal.
Updates on recent course development projects can be found on the LC homepage. The LC overview and workplan 2020-2022 may be helpful for those new to the project.
Building on the LC developments that have already taken place in Science, Social Sciences, and Certificates, the LC Coordinating Committee has identified several priority areas that proposals for W22 are invited to address:
Science
Projects aiming at a better integration of contributing disciplines (Math, Biology, Physics or Chemistry) in Career or Pre-university programs.
Projects developing interdisciplinary connections in the Science program.
Social Science
Projects offering thematic course clusters for first-year General Social Science Students
Projects that develop thematic course clusters in the Methods Sequence
Projects that develop interdisciplinary connections within Profiles of the Social Science Program.
Projects that develop interdisciplinary connections between Biology or Math and other Social Science disciplines
Certificates and General Education
Projects developing Gen Ed certificate-themed interdisciplinary paired courses; team-taught 365 Contemporary Issues courses; team-taught General Education disciplinary and/or certificate themed courses; or any certificate-related course that connects classroom learning to out-of-class co-curricular activities.
Projects creating LC opportunities for integrative learning within and across Certificates.
How to apply
Proposals must be submitted via this MS Form. Proposals involving teacher release are due by Wednesday, October 5.  Up to 6 sections of release will be available for W2023. Proposals not involving release are due by Friday, December 16. 
Proposals will be reviewed by the LC Coordinating Committee.
Contact
Don't hesitate to get in touch with the Learning Communities coordinating committee with any questions regarding your proposal: Ian MacKenzie (LC Project Lead), Pat Romano (Certificates and General Education), Jean-François Brière and Annie-Hélène Samson (Science), Lisa Steffen (Social Science).