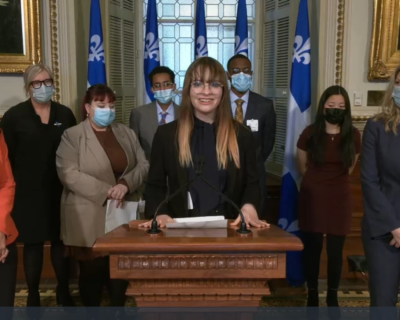 Liberal Arts valedictorian Arwen Low is passionate about civic activism
Despite spending her first year of CEGEP online, Liberal Arts student Arwen Low was quick to get involved in the Dawson community life. Her efforts in making a difference for her fellow students have led to her nomination as valedictorian. She will be addressing Dawson graduates in Social Science & Business Technologies of 2022 at the 2:30 p.m. Graduating Ceremony on June 22 at Place des Arts.
Click Read more to learn about her experience at Dawson.