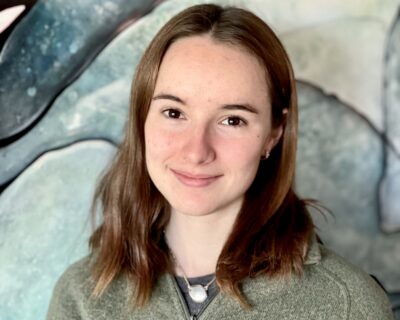 Science Valedictorian lived the full Dawson experience despite pandemic
It was challenging to live life to the fullest during the early phase of the pandemic. If you need some inspiration for making the most of life, read on about Enriched Science soon-to-be graduate Megan Oleksiw, one of Dawson's three valedictorians for the Class of 2022.
Speaking as valedictorian "is a touching honour," Megan said in an interview with Dawson's Communications Office, "especially given the heartfelt attachment I feel toward our college community. Dawson College and the exceptional people I've been privileged to exchange with have empowered me to actively strive to be my best self."
Click Read More for the homepage news story.