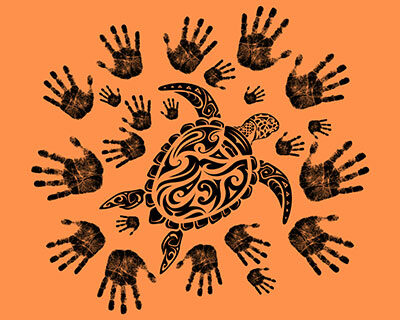 Plans for Orange Shirt Day leading up to Sept. 30
This fall, Dawson will host several events leading up to, and in observance of Sept. 30, Orange T-Shirt Day-National Day of Truth and Reconciliation.
A dedicated team of students, faculty, professionals, and support staff, in consultation with Indigenous advisors, will organize these events with the goal of providing learning opportunities and raising awareness about decolonization and the importance of this day.
Support (resources, ideas, suggestions for speakers) is available for faculty who would like to include the theme of residential schools, the Truth and Reconciliation Report, or other decolonization topics in their course. 
 To request support, or to contribute your ideas or your time to the organization of events, please contact Diana Rice drice@dawsoncollege.qc.ca.