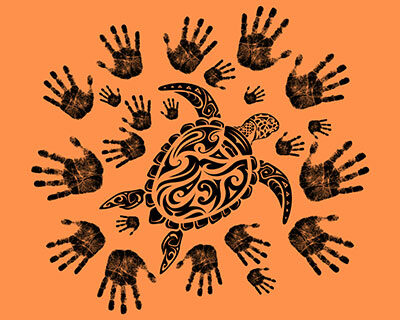 Open invitation to contribute to Beyond Orange Shirt Day at Dawson
For anyone who would like to get involved in Beyond Orange Shirt Day at Dawson, First Peoples' Centre Coordinator Tiawenti:non Canadian and other staff members will be hosting an open meeting to begin planning for First Peoples' Week 2022.
First Peoples' Week is an annual celebration of Indigenous knowledges and cultures on campus. This year it will take place from Monday, March 28 to Friday, April 1. The first planning meeting will be in the Rose Lounge (7C.5) at 10 a.m. on Tuesday, Dec. 14, 2021.