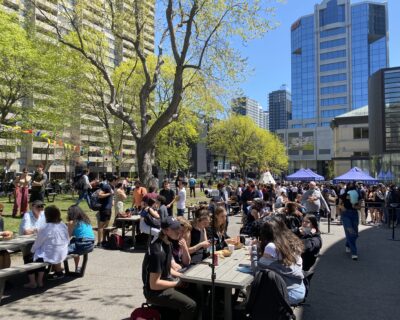 Dawson community enjoyed being together again at BBQ
It was so nice to have a big Dawson community event for the first time in more than two years! More than 800 students and employees were treated to ice cream and almost the same number enjoyed a BBQ meal outside on campus May 10. Food was served by our cafeteria staff and from food trucks and there was live music.
Thanks to Campus Life and Leadership, Student Services, the Dawson Student Union, Facilities Management, Information Systems and Technology and Director General Diane Gauvin!