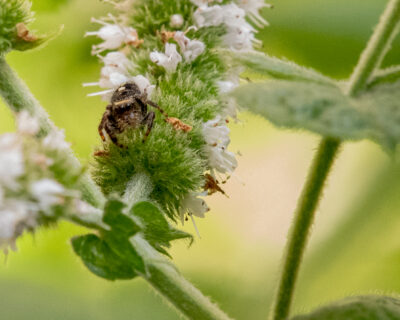 Toward 1,000 Species on Campus
Our pursuit of identifying 1,000 Species in 1,000 Days continues!
Over the last two weeks, there have been:
287 observations
21 new species
14 new observers
Dawson's Campus Biodiversity Network count on iNaturalist is now at a total of 788 species.
Thanks to Doug Smyth (Physical Education) for the great shot of a Bold Jumping Spider.