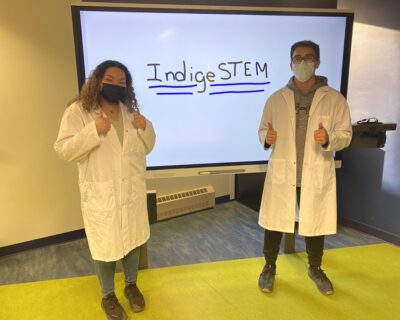 Students who founded IndigeSTEM peer tutoring project recognized by Forces Avenir
Currently, Rotshennón:ni Two-Axe and Kayla Spencer-Young are two of a handful of Indigenous students in Dawson's Science Program.
Rotshennón:ni and Kayla wanted to encourage and support their fellow Indigenous students who may be interested in Science. They came up with an idea last semester that has won them the local Forces Avenir award and put them in the running for the provincial award, which will be announced at an event in Quebec City in September.
Click Read More for the homepage news story.