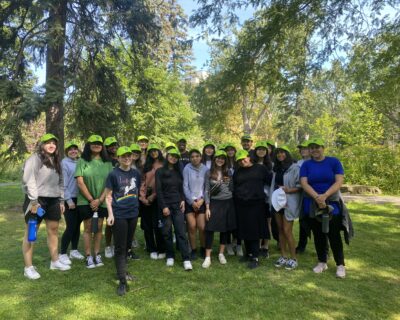 Students tackle climate change by building wetland as part of unique Phys. Ed. course
A class of over 25 students reclaimed a concrete heat island on Dawson's urban campus by transforming it into a wetland as part of a unique-in-Canada Physical Education course. The brand-new Eco-Landscaping course was co-developed by Dawson's Physical Education Department and the Sustainability Office.
For the homepage news story, click Read More.