Humanities and Public Life Conference 2019
Embodied Intelligence: From Buddha to AI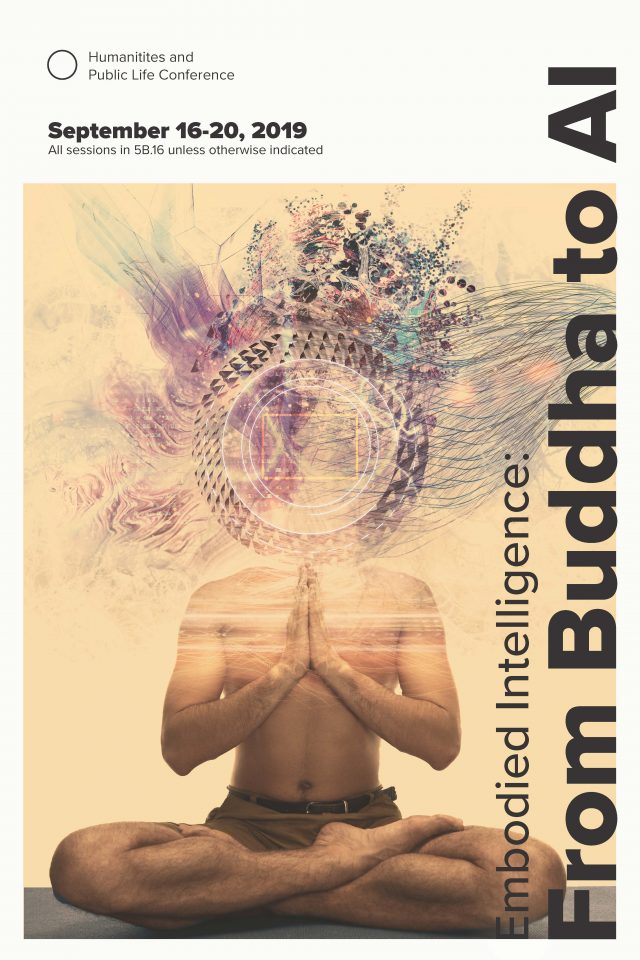 Join us for the annual Humanities and Public Life Conference, which will take place from Monday, September 16 to Friday September, 20, 2019! "Embodied Intelligence: From Buddha to AI." The first two days of the conference will have a special focus on AI, while the final three days will explore the nature of intelligence from a range of disciplinary, cultural, and intellectual perspectives
Please consult our program and schedule for all the details!
We are thrilled with this year's line-up of presenters, which speak to the Humanities competencies of critical thinking, world views, and ethics. You will find presentations given by philosophers, economists, medical doctors, Indigenous activists, yoga teachers, and some of the leading thinkers in the field of AI research and application.
Talks are open to all students, faculty, and staff at Dawson College as well as to the general public. If you are a teacher and plan to bring a class, please email Carl Saucier-Bouffard (cbouffard@dawsoncollege.qc.ca) for Monday and Tuesday's talks, or Daniel Goldsmith (dgoldsmith@dawsoncollege.qc.ca) for Wednesday to Friday's talks. General inquiries can be directed to Daniel Goldsmith.
We look forward to seeing you at the conference!