Humanities and Public Life Conference
Thinking about Identity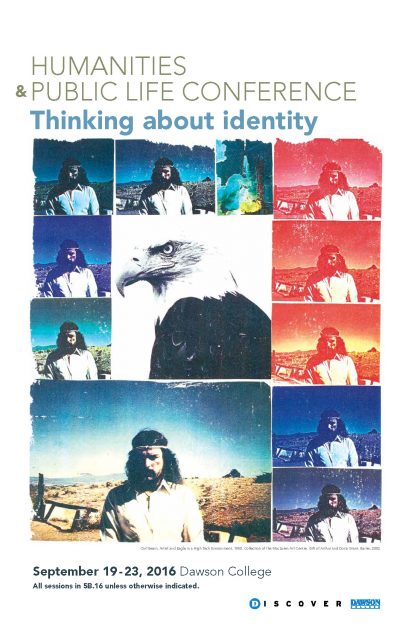 Join us for the annual Humanities and Public Life Conference, which will take place from September 19 to 23, 2016! This year's conference theme is "Thinking about Identity".
Please consult our schedule for all the details!
Please note that due to unforeseen circumstances, the Monday 1 p.m. talk on "The Great Health" has been cancelled.
Our conference features an exciting list of speakers, including a distinguished keynote speaker flying in from the University of Victoria; five presentations on Indigenous life in Canada; and numerous talks by academics and activists from across Montreal's cultural and intellectual communities.
Talks are open to all students, faculty, and staff at Dawson College as well as to the general public. Any inquiries can be directed to jnemeth@dawsoncollege.qc.ca.
We look forward to seeing you at the conference!