Wireless Access
Instructions for setting up a secure, encrypted connection are available for : Windows 7, Mac, Windows XP and Mobile devices.
Two wireless networks are available: Dawson_wifiportal and Dawson_secure (The SSIDs are case sensitive text strings). Both require network authentication (i.e. Active Directory), but the latter is called secure because it encrypts the communication, making it harder for someone to "listen in" on your wireless conversation. Furthermore, only Internet browsing, on standard ports 80 and 443, is supported on Dawson_wifiportal.
Before accessing the wireless network, students need to create their network account.
Dawson_WiFiPortal
Point a browser on your wireless device to any page. You will be asked for your credentials, which are your network username and password.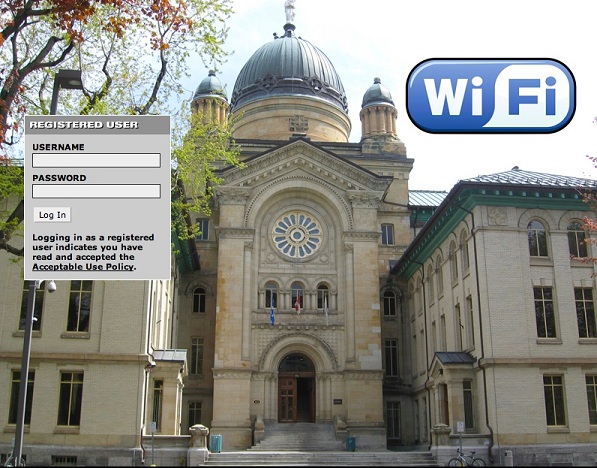 Dawson_secure
Connecting to Dawson_secure generally requires some configuration, and depends on the device. See below under Training and Documentation for specific instructions.
FAQ
Reset the network settings > Macintosh HD->Library->Preferences->System Configuration. Rename any files related to network. Reboot and try again.
Training and Documentation
More documentation is available to setup Dawson secure on the following: