Peace Week Schedule 2017
Download Schedule PDF
Please note that the Pop-Up Art Hive scheduled for Friday, September 15th has been postponed.  It will be rescheduled to a later date.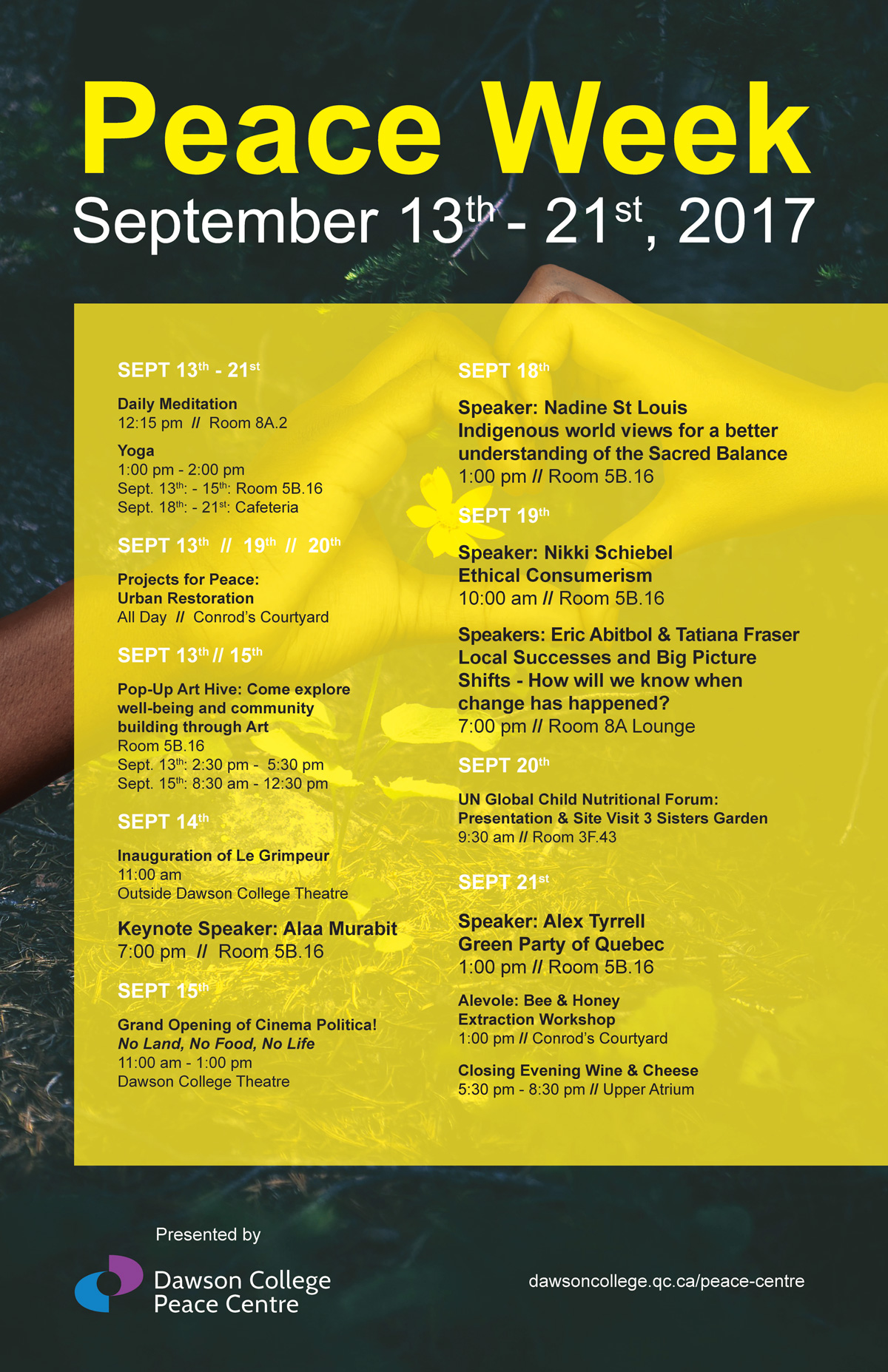 In 2017 the Peace Centre is proud to renew Peace and phase II of Projects for Peace.  All activities will be linked to the Dawson College Peace Centre's 2017-18 theme: Sustainable Peace: The Future of Our Well-Being, Environment and Institutions.  This year's Peace Week Schedule includes: daily meditation & yoga; Keynote Speaker Dr. Alaa Murabit, notably 2017 Forbes Top 30 under 30, one of 17 advocates for the UN Sustainable Development Goals and a renowned peacebuilder in the area of women's rights, health and education;  in collaboration with the Humanities & Public Life conference  our second speaker is a local entrepreneur, founder and CEO of Sacred Fire Productions, Nadine St Louis; a Pop-Up Art Hive that will explore art as expression and therapy co-hosted and facilitated by the Museum of Fine Arts and the Art Hives and so much more!
Get your tickets for our KeyNote Speaker- Click Here!