Sharing files with OneDrive
You can share files and folders on OneDrive with people within or outside Dawson. To do so, open the contextual menu of the item to share (i.e. the three dots '…'):

There are two options options available: if you choose Share, Microsoft 365 will email invitations to the recipients, whereas with Get link a link is generated which you are responsible to send yourself.
By default, sharing or links allow editing, and work only for Dawson people .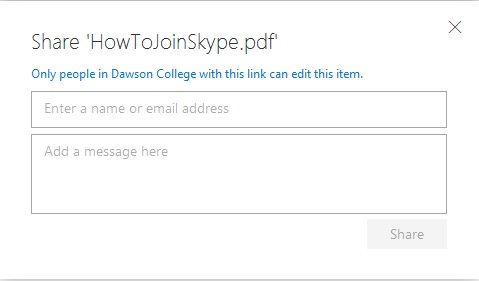 Click on the link 'Only people in Dawson College with this link can edit this item' to change the settings to read only, or to allow externals.