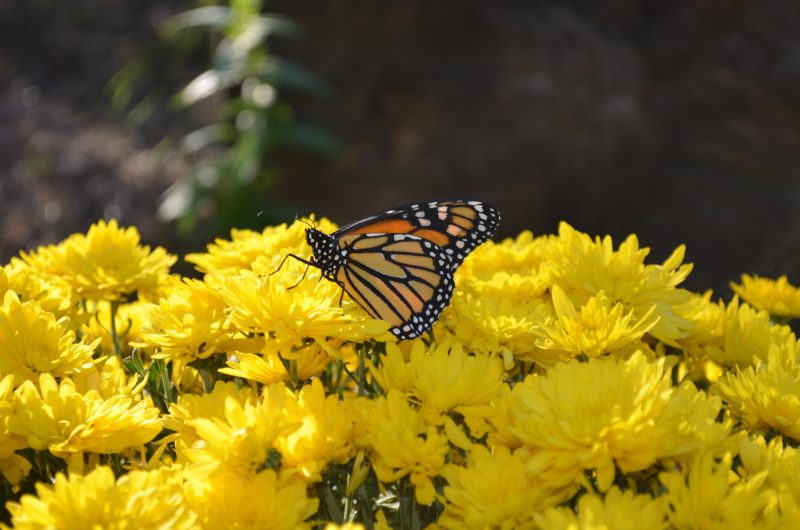 Inside Out: Inner Growth Through Nature
Socrates, Jesus, and Buddha were all great teachers who revolutionized human understanding. They all also happened to be avid walkers. Was this a coincidence, or does walking outdoors have the potential to change the way you look at the world?
On Friday, October 7, a group of Dawson students joined Daniel Goldsmith (Humanities), Chris Adam (Living Campus), and Westmount Park United Church minister Neil Whitehouse to explore how our interaction with the influence the "outer" impacts our "inner" worlds. Walking around the Dawson grounds, participants experienced various activities that connected their body and mind to the moment, demonstrating the restorative aspect of Nature. Natural environments were described as reducing stress, promoting imagination and creativity and, most certainly, a space for reflection.
We toured the various projects here at Dawson that reflect a bridging of the "inner" and "outer" worlds, including the various biodiversity zones and the Monarch butterfly nursery. We spent much time at the Peace Garden which, in its design, encourages us to introspect on the infinite task of learning. It also welcomes hundreds of plant and animal species; by carefully observing them, we reflected on how diversity leads to resilience, and how to view Nature as a mentor into our own thinking and design.
At each step along the way, we meditated on how being more finely attuned to Nature can lead us to be more peaceful people. Whether it's a reduction in stress, or a meditation on how the sun, rain, earth, and wind are all contained in a simple apple, there is no doubt our inner experience can be profoundly enriched by carefully observing the outer world. When we take the time to notice Nature all around us, we put ourselves on the path to developing similar insights as the great walking teachers of the past.
Thanks to all of the students who participated and contributed their thoughts to this special afternoon.