German
Levels 1, 2, 3 & 4
German is the official language of Germany, Austria, Liechtenstein and one of the official languages in Switzerland. Furthermore, large German minorities exist in other countries, such as Italy and Belgium.The German language is an essential tool in the study of music, philosophy, theology, literature, and ancient languages.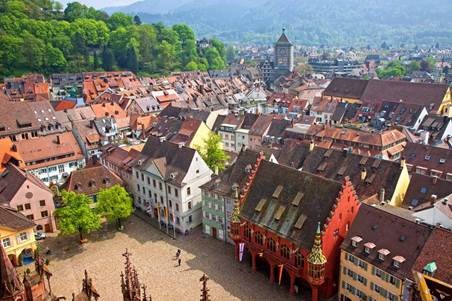 Credit: Oleksandr Prykodko
Are you ready for an exciting German adventure? If so, keep on reading…
Dawson students enrolled in German courses may take part in the German section's annual exchange to Germany.
In collaboration with our German partner schools in Freiburg, we offer our students the opportunity to welcome a young German partner at home for two weeks in the fall and then visit the partner at his or her home in Freiburg for two weeks the following spring.
In Germany, our students, together with teachers from both Montréal and Freiburg, will discover the lovely city of Freiburg, located in the Black Forest. In addition to German language courses offered in the morning, our students will experience daily life in Germany at their partner's home. From Freiburg, we will go on day trips to nearby Basel (Switzerland) and Strasbourg (France). After our two-week stay in Freiburg, our group will then head to Berlin, to spend four days in Germany's exciting capital.
The cost per student is $1700 (for the 2017-2018 exchange; cost may vary). In the past, the Ministère de l'Éducation et de l'Enseignement Supérieur du Québec has always supported our students financially with generous grants.
For more details, please communicate with:
Sebastian Doderlein sdoderlein@dawsoncollege.qc.ca or Nathalie Lachance nlachance@dawsoncollege.qc.ca
German Language Assistant
Franzi Schreiber is currently working as a German language assistant at our Modern Languages Department at Dawson College. She studied French and Physical Education at the University of Kassel.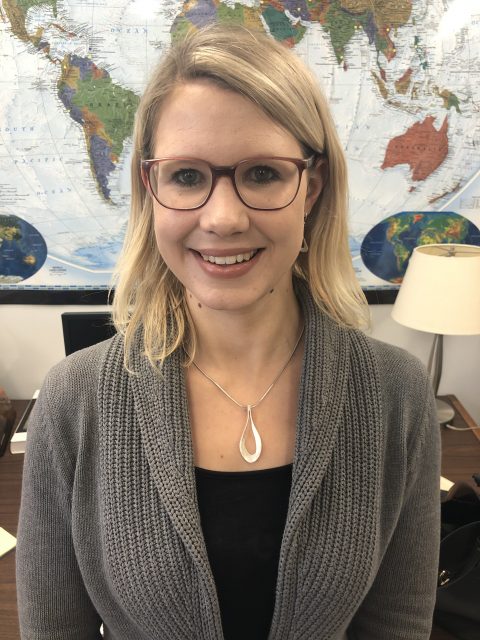 "I am very happy to assist the students at Dawson College in their process of learning German. Being abroad always gives us the opportunity to discover a new world. I encourage students to learn languages and to do exchanges and to travel as a means to broaden their perspective."