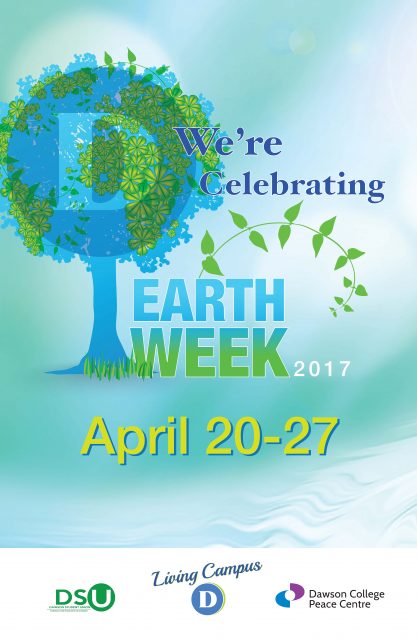 Earth Week 2017 – Workshops, presentations & Prizes for your Acts of Green!
This year the DSU, Peace Centre & Sustainable Dawson have all teamed up to bring you a most excellent week dedicated to environmentalism. In particular don't miss out on our Acts of Green campaign that will have daily prizes for those who participate as well a very coveted big prize (to be revealed soon) on April 27th.
From April 19th-27th we will feature film screenings, hands on workshops, local sustainable businesses, tours of the biodiversity zones, presentations of the sustainability initiatives happening all around the college as well as the annual dig in! Don't miss out. The Full schedule is in the Events Calendar!