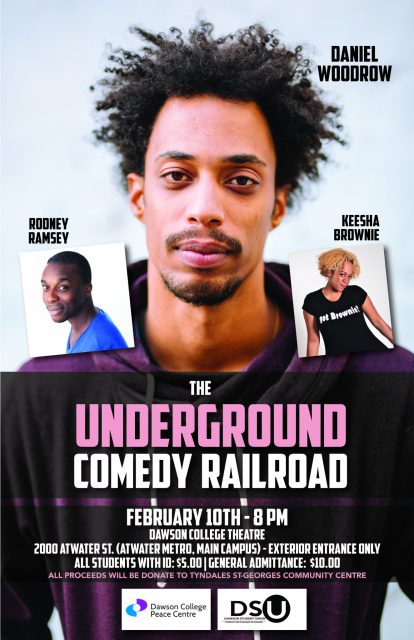 Underground Comedy Railroad Show
February 10th at 8 pm. Celebrate Black History Month by giving back! Join the DSU & Peace Centre as we host the annual Underground Comedy Railroad. All proceeds will be donate to the Tyndale St Georges Community Centre.
Don't miss beloved Canadian acts and JFL vetrans like Daniel Woodrow, Rodney Ramsey, Keesha Brownie and more!
$5 / students with ID (all students); 10$ general admission
Tickets on sale at Dawson at the DSU offices OR at the sales tables, upper & lower atrium
Tickets also can be purchased the day of the show.