Volunteering with the Campus Life Office

Volunteering on Campus
There are many opportunities to volunteer for us, whether on campus in person or virtually. Come to 2E.4 for more information or write to us at campuslife@dawsoncollege.qc.ca Sign up as a Blue Ring Member if you would like to be part of the planning and/or implementation of Campus Life and Dawson events. Simply fill out the short CLL Blue Ring Form and email it back to us or drop it off in 2E.4. Be sure to read it carefully.
Getting involved with Campus Life is the best way to be part of campus life at Dawson and enhance your college experience!
Volunteer Appreciation
We make sure we thank our volunteer team at the end of each semester and throughout. You are a big part of making our events fun and we appreciate you!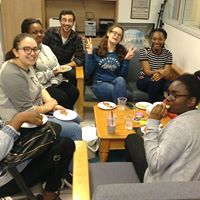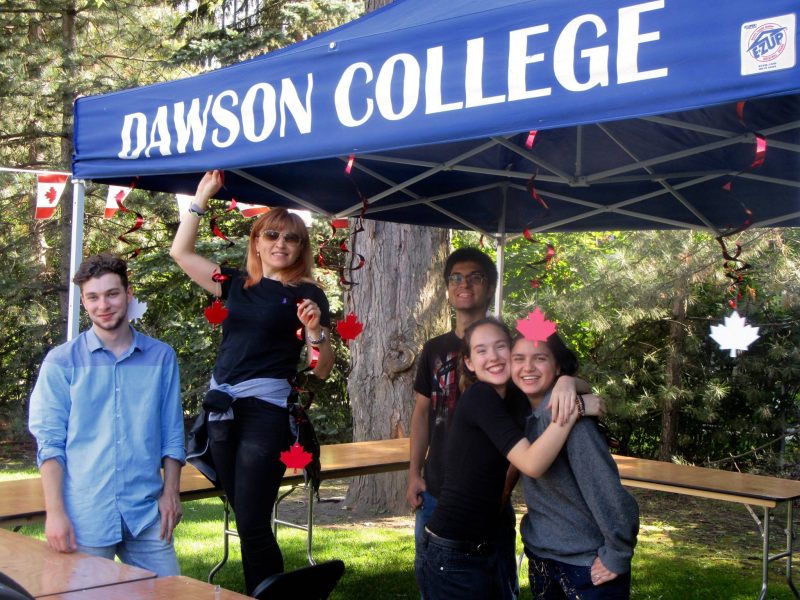 Recognition of Student Involvement
The Recognition of Student Involvement is designed to recognize your commitment to your chosen activity.  You automatically qualify if you are involved in one or more of the following categories:
Athletics/Sports
Arts and Culture
Educational and Academic Activities
Entrepreneurship
Politics
Science
Social and Community Involvement
You are eligible for the Recognition of Student Involvement notation if you have 60 or more hours in one of the categories above, you were a full-time student during your time of involvement, you meet the standard academic success requirements, and acted as a volunteer in the activity that you are requesting recognition for.
The Recognition of Student Involvement is an acknowledgment of your official transcript. You can download the Individual Student Recognition application form. To receive more information, please see Trudy at Campus Life, room 2E.4-2, ext. 1217.
Campus Life Merit Award
Value: $1500.00
This award is given to a student who is committed to improving student life at Dawson, while achieving and maintaining a high level of academic success. The student must have demonstrated this commitment through their participation, involvement, leadership, and/or initiative in Campus Life activities.
Eligibility Criteria:
must be a graduating day student
must have grades 75% or higher
must have demonstrated a commitment to improving and/or enhancing student life at Dawson though participation, involvement, leadership, and/or initiative in Campus Life activities.

Some of the many events you can volunteer with…
Pop-Up activities: Arts and Crafts, Scavenger Hunts, Dance Activities, Trivia
August: Welcome Week Activities
September: Welcome-Back Corn Roast, Orange T-Shirt Day
October: Geek Week, Halloween Activities
November: Multicultural Days, Intercollegiate Singing Competition, Holiday Activities
December: Stress-Free Activities
February: Black History Awareness, Pink Shirt Day
March: Multicultural Activities, Wellness Activities
April: First People's Week, Artists in Bloom,
May: End-of-year BBQ, Stress-Free Activities
June: Intercollegiate Amazing Race