Speed Date an Entrepreneur 2018
You do not want to miss this opportunity!!!!
How often do you get to meet an entrepreneur to pick their brain in a friendly and relaxed atmosphere? Sometimes all a future entrepreneur needs is a mentor and a nudge in the right direction. This event brings together future entrepreneurs and entrepreneurial leaders in the community. You will have 15 minutes to ask an entrepreneur your burning questions. Meet entrepreneurs from various sectors. This event is offered in in collaboration with:  Mentors Montreal,   Futurpreneur, JCCM (La Jeune Chambre de Commerce de Montreal) and the CEDEC who are helping to connect mentor-entrepreneurs of various fields with you.
Cocktails will be served. Door prizes.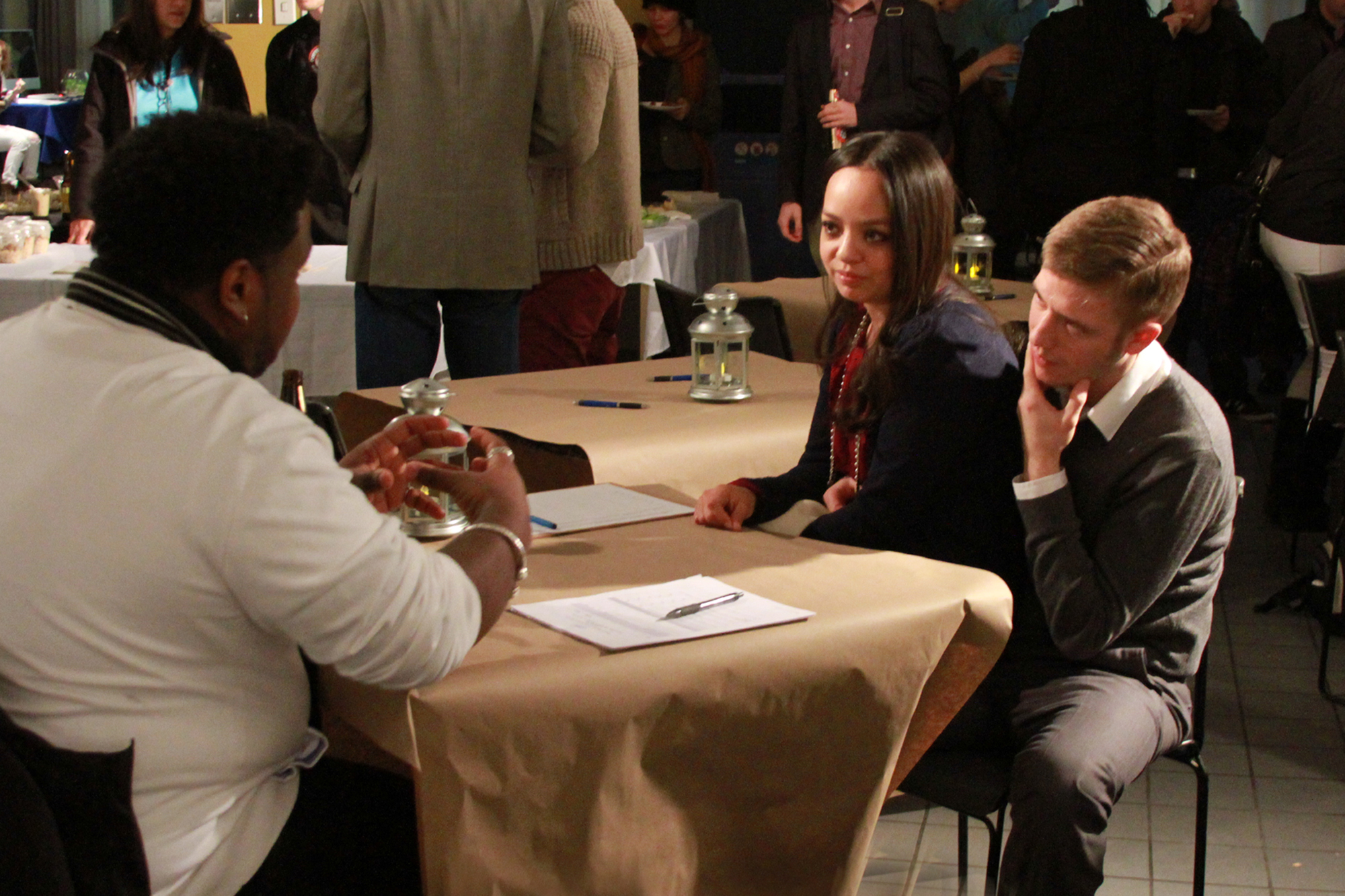 Our 2018 Speed Date Mentors:
---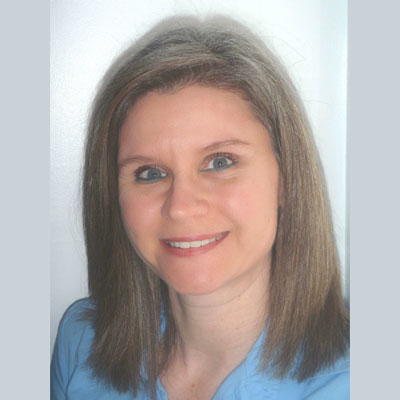 Rita Baker
Principal consultant, Baker Marketing and the Lean Startup Circle (Mentors Montreal)
Rita founded Baker Marketing to help start-ups and small businesses create and market innovative solutions using the Lean Startup approach – start lean, fail fast. She and her colleagues are now starting to implement the Lean Startup approach in incubators, accelerators and large organisations to help them innovate more efficiently.  Rita is deeply involved in the Montreal entrepreneurial community through her Lean Startup Circle and Mentors Montreal groups. She is also a business mentor with Réseau M and Montreal Inc. Mentors Montreal is a partner of the Coopérathon providing mentors as well as mentoring expertise.
---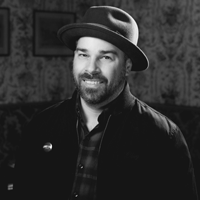 Alex Bastide
Active entrepreneur & Restauranteur, L'Gros Luxe
Alex Bastide is now the owner of eight L'Gros Luxe restaurants (Plateau, Mile-End, Vieux-Longueil and Sud-Ouest) opened back to back in less than a year in 2014! These locations were closely followed by Quebec, in November 2015, and Végé, in June 2016 (located in the original establishment on St-André street, in Montreal); then came Victoriaville, in September 2017 and Sherbrooke, in October 2017!
At L'Gros Luxe, Alex offers a playful cocktail menu as well as an accessible food menu showcasing more than 50% of the items being vegetarian and has now added a 100% vegetarian restaurant.
Each location boasts a festive yet casual ambiance, embellished by a refined touch specific to each neighborhood's personality.
L'Gros Luxe is the materialization of a vegetarian restauranteur who values the art of eating well while having fun and incessantly contributing to the community.  Soon to come to your neighborhood!
---

  Taïna Chalifoux
Co-founder & President, Di Napoli Caffe (Trilingual BAA from HEC)
Taïna Chalifoux is a young woman who is not afraid of boundaries. This quality allowed her learn Spanish and Italian leading her to speak 5 languages. Her unique perspective allowed her to walk out of HEC with a with confidence. She uses the knowledge she acquired to go head first and dive into the business world. She founded Di Napoli Cafe 5 years ago with the help of the tools HEC gave her. With all that in hand, Taïna and her company have accumulated over 400 clients, made an appearance on "Dans l'oeuil du Dragon" the Quebec version of the "Dragon's Den" from which she left with a very enviable deal!
Courtesy of Futurpreneur
---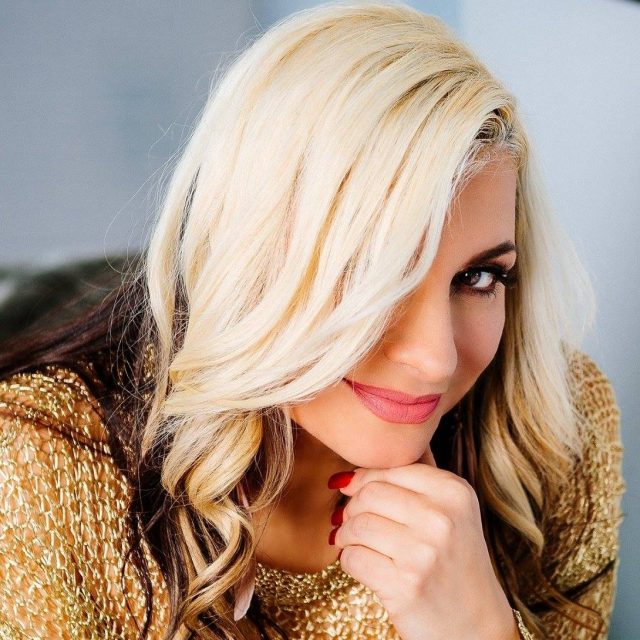 Sonia Kyriacou
Artistic Director & Founder, San Tropez Dance Center Artistic
Director & Organizer of the Montreal Salsa Convention

With 25+ years of experience, Sonia Kyriacou is renowned dancer, who has graced stages all across Europe and North America. Coaching from basics to big productions, she trained Penelope Cruz and Paul Walker in the movie Noel. She directs the San Tropez Dance Center, one of the largest Latin dance schools in Canada. She also hosts thousands of dancers every year at the prestigious Montreal Salsa Convention. Sonia has nurtured her businesses into successful ventures by taking risks and overcoming challenges. At the speed dating, you will have the chance to discover her secrets to success!
---
  Rhonda Morisson
Director & Project Lead, Youth Entrepreneurship, CEDEC
She has 17 years' experience in economic development and entrepreneurship. Ms. Morrison has supported over 400 youth in their pre start-up phase of business development. Our CEDEC Youth Start-Up team which offers advisory services and workshops for young entrepreneurs aged 18 to 39 operates province-wide.
 Courtesy of CEDEC
---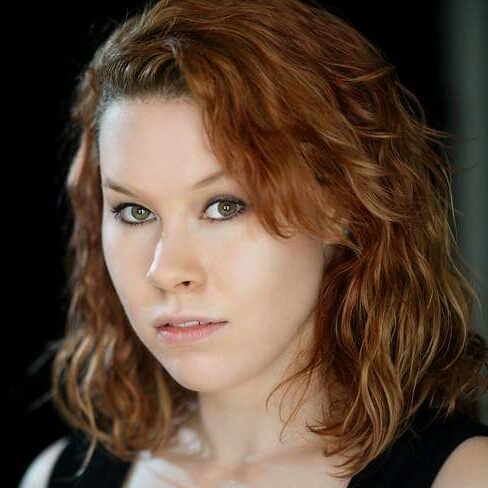 Sami Grosse 
Head Coach and Founder, Crawford Coaching  
I'm an insatiably curious serial enthusiast with a passion for health, events, community, adventure, human behaviour, personal development and all things dance related.
As a health and wellness coach, my goal is to help you incorporate healthier habits into your lifestyle to improve your energy, confidence and resilience through online coaching, live workshops and outdoor bootcamps.
It is my experience working in ER that has led me to pursue working on the prevention side of healthcare after witnessing many patients come in with chronic issues that healthier lifestyle habits could have prevented.
I am a Certified Coach Practitioner through the Certified Coaches Federation and CanFitPro. I'm currently working on a BA in Leisure Sciences at Concordia University and received my DEC in General Social Sciences (Psychology) at Dawson College in 2017.
---
  Stephanie Coco Palermo 
English Language Coach & Consultant 
Stephanie Coco Palermo is an English Language coach and consultant. She offers private coaching online and at her office in Old Montreal. She helps her clients on a variety of mandates – including presentation coaching for board meetings, preparation for high-level job interviews, CV editing, to Ivy League admissions essay consulting and more. Before becoming an independent coach, Stephanie worked as a language trainer for companies such as Ubisoft, Hershey's, Konica Minolta, and Gildan. She is also a former public servant, having worked as an editor for the Department of National Defense and a program officer for the 2010 Vancouver Olympic and Paralympic Winter Games. She is also a professional actress, having performed in Toronto, Ottawa, Montreal, New York City and Los Angeles.  She has traveled to over 30 countries, and documents her travel and personal development stories on her blog, StephanieCocoPalermo.com. She is currently developing a Youtube channel, The English Success Coach.
Stephanie is a graduate of the first cohort of Dawson College's Venture Creation in the Creative and Cultural Industries Program. She credits the mentorship she received in this program for helping her (finally) design the lifestyle of her dreams.
---
Priscila Stuart 
Food Creative 
From creative leader to food creative, Priscila recently left her successful career in the Visual Communication field to become a foodpreneur. Although she decided to pursue an education & career in the visual arts, food (I.E. flavour profiling and recipe development) has always been an outlet to express her creativity. So after a little push in the right direction from the universe, she decided to use her 10+ years of corporate experience to channel her passion, creativity, leadership skills and business acumen into creating a business out of helping people connect with ingredients, learn how to cook and to live a healthy & sustainable lifestyle.
Her social media pages are a platform to share food knowledge, recipe inspiration and promote kitchen confidence.
https://www.priscilaskitchen.com/
---
Monica Peña
Entrepreneur & Strategist, arto|otra & ARTIFICIO 
Monica is a Mexican entrepreneur currently opening new international markets in the creative industries for the two companies she co-founded in Mexico: arto|otra, a Mexican contemporary art and design gallery and ARTIFICIO Human Talent a consulting firm specialized in human capital management and talent development.
Convinced that the future belongs to creative leaders, she is determined to strengthen creative talent globally. She retakes on her experience as an international consultant in international organizations to implement a human centered approach in everything she does. Monica has been an international consultant on gender equality, multiculturalism, climate change, social security and employment for the United Nations Development Program (UNDP), the Inter-American Development Bank (IDB), the International Development Research Center (IDRC) in Canada, and the Inter-American Conference on Social Security (CISS). She has studies in International Relations, Economics and Entrepreneurship in Mexico, Spain and Canada.
---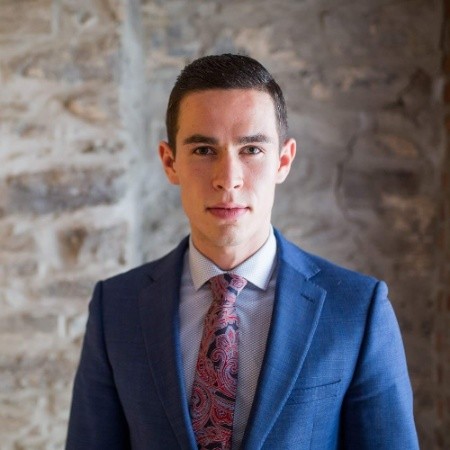 Nikita Mukhanov 
Founder & President, The Malahai
Nikita is an entrepreneur, fashion model, a public-speaker, and founder of the Malahai brand. When you're a long way from home, you bring a little piece of it with you. Discover how old-world luxury is finding new fans in North American streets and boutiques with the Malahai. 
---

Jordan Whitewick
Founder of Whitewick Group
Jordan Whitewick has more than 5 years of experience in the IT industry and has worked on many projects and deployments for various companies including CIBC and Labatt Breweries.
In 2010, a newcomer with the least amount of seniority, Jordan was laid off during a company downsizing. Being very passionate about what he does, Jordan wanted to continue in the IT industry and was determined to find an opportunity in his field. When he did, Jordan was asked to open an incorporation in order to take on contractual jobs and this gave him the idea to start his own IT Consulting Firm, Whitewick Group.
Whitewick Group helps small to medium sized businesses keep up to date with the latest in technology and to use it to its full potential helping to cut costs in the long run.
Courtesy of JCCM
---
Camille Maheu
Doula
Prenatal Naturopath
Owner & Director, Les Premiers Moments
Having to make her way into an upcoming field with lots of competition, Camille has successfully started a business with a large range of services and still manages to connect with her clientele. As VP of the Quebec Doula Association, she works to democratize this profession and always thrives for a better knowledge and access to this service. With a team of 7 doulas, Les Premiers Moments stands out with it's refreshed views on parentality and inclusion of all communities.
---
David Bélanger
Founder, World Open Business
With more than 20 years of experience in information technology and academic training in different areas of business. David's ambition is to give the underprivileged a chance to realize their full potential by setting up their small business, commonly known as "microbusiness".
Entrepreneur at heart, he founded at the age of 24 his first business. For nearly 13 years, he managed his business production services company in information technology, mostly in Web and digital technology. He was also president and director of digital affairs for the Coopérative de solidarité intra entrepreneuriale (.Cie) for nearly 4 years.
He recently made international cooperation mission for skills development to help disadvantaged young people in Senegal. This mission has allowed him to discover a fantastic African culture and young people with huge potential. David has set up various entrepreneurial training courses in the field of management and information technologies aimed at a diversified entrepreneurial clientele.
As the main founder of World Open Business (WOB), the collective project aims to continue the mission of job creation through entrepreneurship here, locally and internationally, in cooperation with social economy actors. It is in a spirit of exchange and sharing of knowledge, but also of cultures that WOB is inspired by different models of international cooperation to implement its humanitarian objectives of creating employment open to the world. Because sometimes, "self-employment through the creation of its microbusiness becomes the ultimate solution to get out of misery."
---
Darleen Wong 
Artistic Interior Designer 
Having to make her way into an upcoming field with lots of competition, Camille has successfully The Artistic Interior Designer, Darleen Wong lives in Montreal with her two sons Noah and Liam. She prides herslef as a strong Canadian woman born to a Dominican Latina mother and Chinese father. She speaks English, French, Spanish, Mandarin. She was raised partly by her grandmother, known as Mama, in the city of Moca on the tropical lush island of the Dominican Republic. She studied Mandarin in Beijing and Hangzhou. This eclectic cultural fashion has cultivated her creative mind and beliefs. Now with almost a decade of experience in the interior design industry, Darleen Wong is ready to provide you with the personal design experience you deserve. Well-renowned in Montreal, she also has international clientele from the United States, Cayman Islands, Norway and Mexico. Darleen Wong is recognized by her peers and clients as an opulent lifestyle designer with a passion for gold. Real gold. darleenwong.com
---
Saleh Fahmi
Médecin en formation initiale je me suis converti vers l'entreprenariat depuis 2 ans. L'année dernière j'ai rejoint le program (AEC de création d'entreprises )du Cégep du vieux montréal , ce qui m'a permis d'apprendre le modèle de Lean Startup tout en développant l'idée de ma startup "PrepMyVisit" qui vise à briser les barrières linguistique pendant les rendez vous médicaux. Le concour du coopérathon était ma première expérience de fair les pitchs devant un grand public.
---
Brittany Dalfen
Brittany is a 22 year old entrepreneur and university student. While studying communications at Concordia, she is involved in many ventures surrounding mental health. In 2015, Brittany won 1st place here at Dawson's Den and continues developing her service to partner college and university students in a one-on-one, real-time and anonymous chat. 
---
MORE MENTORS TO BE ANNOUNCED!